Lee Selby: World champion boxer wants life ban for drug cheats
Last updated on .From the section Wales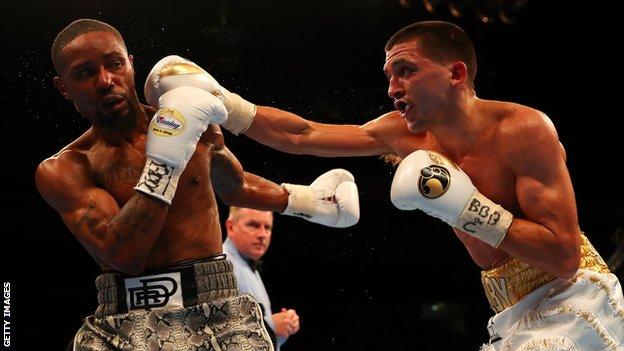 World champion boxer Lee Selby has called for "life bans" for fighters found guilty of doping.
Lucien Bute failed a doping test after last month's majority draw with WBC super-middleweight title-holder Badou Jack, while heavyweight Alexander Povetkin also failed a test this month.
"Someone can get hurt. It's not like it's weightlifting, you're punching each other in the head," said Selby.
Athletes who fail drugs tests currently face a minimum four-year ban.
The International Olympic Committee revealed that 23 athletes who competed at London 2012 - where Lee's younger brother Andrew Selby competed - have failed drugs tests.
"It's coming out more at the moment. Maybe the testing's getting better. A lot more people are getting caught," the IBF world featherweight champion said.
"Some fighters are getting caught taking drugs and they're fighting again. You shouldn't have a loss on your record if an opponent's been found taking drugs."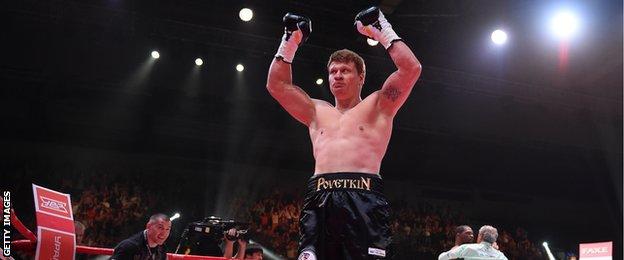 Selby revealed that he is regularly tested for banned substances.
"I'm on a scheme where I have to give an hour time slot every day (to be tested)," he said.
"If I sleep elsewhere I've got to update my profile, let them know where I'm staying.
"If I didn't give them the information, that comes up as a strike, and if you get three strikes you can get a two-year ban.
"I've got to give them at least three days a week when I'm going to be at the gym.
"It's been two months, but I think there's roughly 200 or 300 athletes. (UK Anti-Doping) said it's the higher-level athletes, and that I'll be doing it for as long as I'm competing.
"I like the system, but they should be doing it to more people."
Selby, who became a world champion by beating Evgeny Gradovich has enjoyed two successful defences against Fernando Montiel and Eric Hunter.