BBC Sport - Rio 2016: Georgia Davies 'better prepared' than London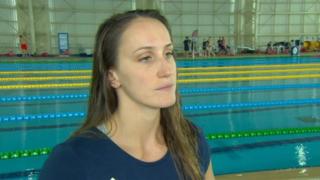 Davies 'better prepared' for Rio Games
Swimmer Georgia Davies says she is better able to deal with the pressure of the Olympics than she was when she competed in London 2012.
Davies from Swansea competes in the 100m backstroke on Sunday, 7 August.
Watch full coverage of the 2016 Olympic Games across the BBC this summer.