Great Britain ice hockey to face Norway in Cardiff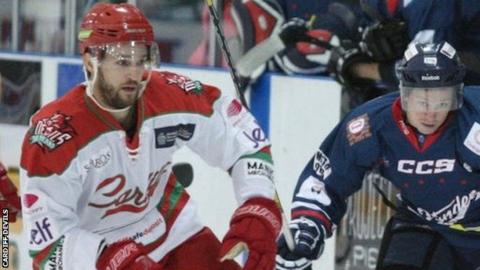 Cardiff's Ice Arena Wales will host Great Britain's international ice hockey match against Norway on Wednesday, 2 November.
Ice Arena Wales is the venue for Cardiff Devils' home matches.
Great Britain will also host Norway at the National Ice Centre in Nottingham on Tuesday, 1 November.
"These are two exciting games that we are sure fans from around the country will wish to see," said Tony Smith, the Elite Ice Hockey League chairman.
"The players will benefit from playing top-class opposition and the fans will get to see first hand a Pool A nation playing against their local players."