Wales women's pairs win gold medal at Bowls World Championship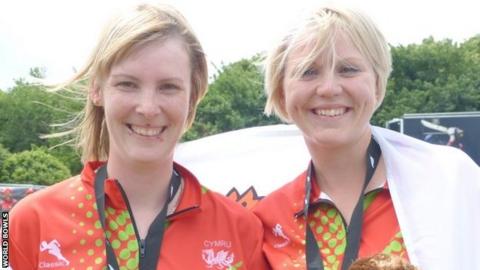 Wales women's pairs have won gold at the World Bowls Championships in Christchurch with victory over New Zealand in the final.
Jess Sims and Laura Thomas beat Jo Edwards and Angela Boyd 16-15 to secure Wales' first World Bowls gold since Janet Ackland in 1988.
Their success came after Wales had claimed silver in the women's triples
Emma Woodcock, Kathy Pearce and Anwen Butten were beaten in the final by Australia.