BBC Sport - Lewis Oliva: British Cycling's 'brutal' training methods work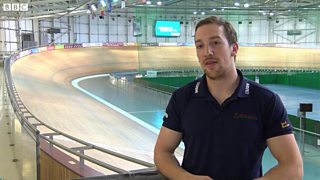 'Brutal' training methods work - Oliva
Welsh cyclist Lewis Oliva tells BBC Wales Sport that British Cycling is about "elite performance, not day care".
Oliva, 24, left the programme last summer to begin a degree in medicine at Cardiff University and train with Welsh Cycling in Newport.
In March. British Cycling said it would be more caring to its riders following allegations of sexism and bullying.
But Oliva believes the amount of Olympic medals British cyclists have won shows its "brutal" training methods work.