Cardiff Devils re-sign forward Sean Bentivoglio for 2017-18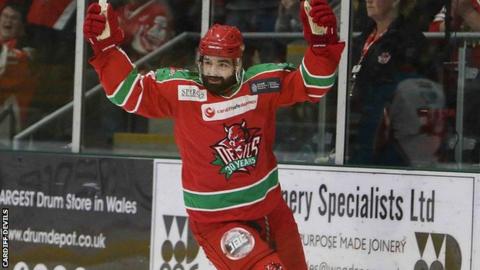 Cardiff Devils have re-signed Canadian-born forward Sean Bentivoglio for the 2017-18 season
After arriving from Italian team Asiago last summer, Bentivoglio played a big part in helping the Devils become Elite League Champions.
In 63 games last term, the 31-year-old scored 20 goals and added 39 assists for 59 points.
Devils coach, Andrew Lord, said: "He is a great team player with loads of character and he is a proven winner."