Wales netball squad qualify for 2018 Commonwealth Games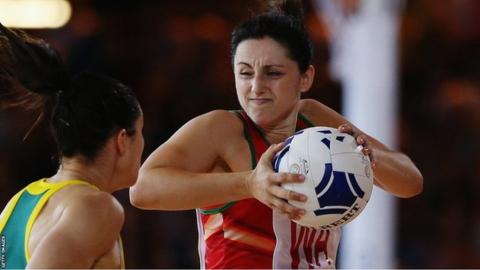 Wales' netball team has qualified for the 2018 Commonwealth Games in Australia.
The latest world rankings published saw Wales ranked in eighth position and inside the required top 12 position for Gold Coast qualification.
All the home nations have qualified with England ranked third, Northern Ireland 10th and Scotland squeezing in as 12th.
The Commonwealth Games will be held between April 4-15.