Davos thrash Cardiff Devils 10-1 in group opener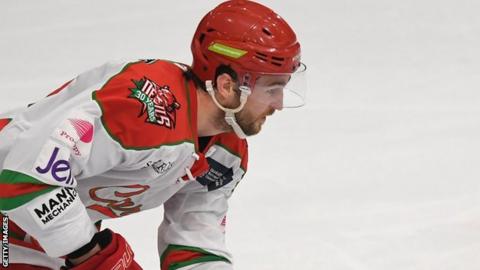 Cardiff Devils suffered a 10-1 defeat in their opening Champions Hockey League game against Swiss hosts Davos at Vaillant Arena.
Felicien DuBois scored twice for Davos while Joey Martin got Devils' goal.
Devils boss Andrew Lord said: "It was pretty ugly, probably one of the worst defeats I've been a part of in a long time."
The Elite League champions meet Czech Republic team Bili Tygri Liberec on Saturday.
Lord vowed his side will improve for that Group E encounter.
"Penalties put us in trouble and conditioning was an issue as the game went on, but we'll get better, we'll make some chances and we'll come back a lot stronger," said Lord.