Zoe Smith secures silver at Weightlifting Youth Worlds
Last updated on .From the section Weightlifting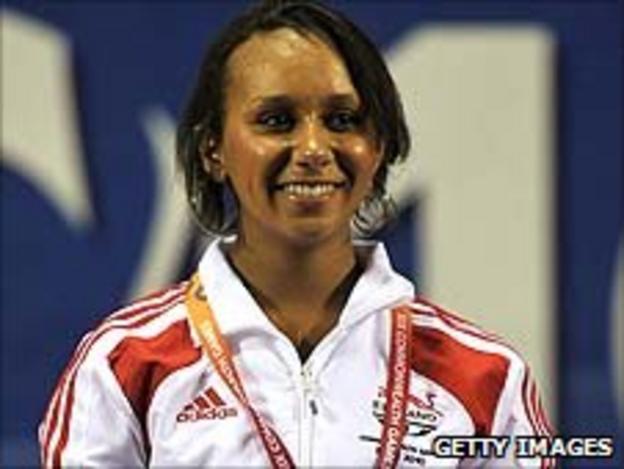 Commonwealth Games bronze medallist Zoe Smith has won silver at the World Youth Championships in Lima, Peru, setting a series of personal bests en route.
The 17-year-old Londoner broke the under-23 British record by 13kg with a combined total of 201kg.
Smith, competing at 63kg, lifted 91kg in the snatch and 110kg in the clean and jerk, adding 5kg and 8kg to her previous bests in each discipline.
Russian Diana Akhmetova, 16, took gold with a combined total of 219kg.
"I'm absolutely thrilled. I was feeling under a lot of pressure to do well here because everyone kept telling me they felt sure I was going to win a medal," said Smith.
Smith was originally left out of the squad as she attempted to balance her A-level studies with her preparations for the London Olympics.
But her work at the the weightlifting National Training Centre in Leeds after opting to leave college in March earned Smith a place in the Great Britain squad.
"To come here and compete this well on a world stage has really given me so much encouragement and reinforces my belief that I made the right decision to put my studies on hold to move to Leeds and train full-time with the national squad," reflected Smith.
This competition was the final edition that Smith qualified for after appearing at the event in 2008 and 2009.
She finished eighth last year.
British schoolboy champion Alex Collier came 17th in the men's 69kg weight category with a combined total of 220kg.
2010 Commonwealth Youth silver medal winner Sonny Webster competes in the 77kg class later on Friday.