Olympic drugs test: Albanian weightlifter Hysen Pulaku banned
Last updated on .From the section Weightlifting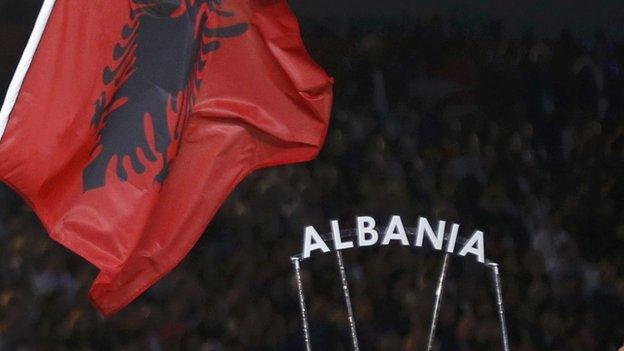 Albanian weightlifter Hysen Pulaku has failed a drugs test and will not compete at the London 2012 Olympics.
The 19-year-old is the first athlete ejected from the Games, after testing positive for the steroid stanozolol.
Pulaku, who was due to compete in the men's 77kg class, faces a possible two-year sanction by the international weightlifting federation.
His personal coach and uncle, Sami Pulaku, confirmed that the decision would not be contested.
International Olympic Committee (IOC) communications director Mark Adams said: "We hope this will be a message that if you are doping we'll catch you.
"There are going to be 5,000 tests at these Games, so no-one should think they can get away with it."
The IOC said 1,001 drugs tests had been conducted since the start of the Olympic period on 16 July.
Stanozolol is the same steroid for which Greece's world indoor high jump champion Dimitris Chondrokoukis tested positive, leading him to withdraw from the Games on Thursday - and was also taken by disgraced sprinter Ben Johnson at the 1988 Olympics in Seoul.