Weightlifting: Yuliya Kalina told to return Olympic bronze medal for doping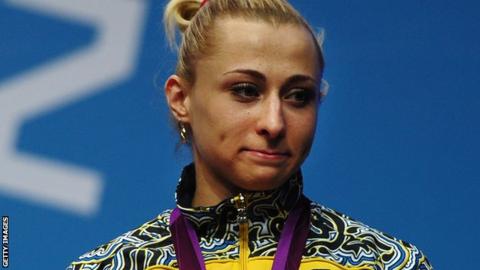 Weightlifter Yuliya Kalina has been ordered to return her 2012 Olympic bronze medal over a doping offence.
A blood sample taken during the London Games tested positive for banned substance Turinabol.
The International Olympic Committee has ordered the Ukrainian to return the bronze medal "immediately".
The 27-year-old was one of 10 weightlifters who tested positive for performance-enhancing drugs after competing at the London Olympics.