Winter Olympics: Bobsleigh driver Will Golder faces 'biggest season'
Last updated on .From the section Winter Olympics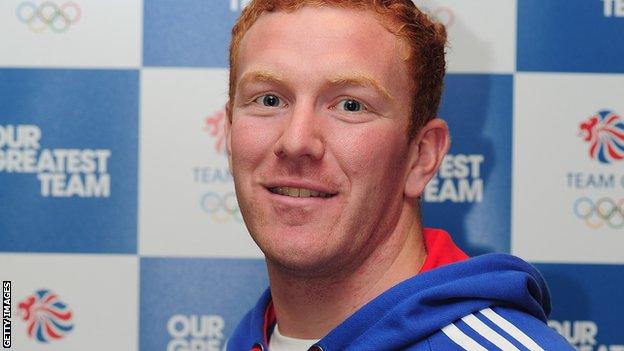 Jersey bobsleigh driver Will Golder says the upcoming season is the most important of his career as he sets his sights on the 2014 Winter Olympics.
The 24-year-old knows he faces difficult task to make the required standard to make the squad for Sochi.
"This season is massive for me," he told BBC Radio Jersey.
"It's by no means going to be easy; the standards are set high and you wouldn't expect anything less. I've got to be in the best physical shape I can."
Golder needs to be ranked in the top 20 in the world by mid-January 2014 in order to even be considered for selection.
"To get to Russia is going to be very tough. If we don't make top 20 we won't go to the Olympic Games - that's the simple facts," he said.
"We have to find the races we can really maximise our points and hopefully gain a top-20 ranking by 19 January.
"It's going to be a pretty tense Christmas - that's the way the sport is, we have to go right up to the deadline."
Golder said his performances in training gave him great optimism for the task in hand
"I'm showing results in training that say I'm ahead of where I was at the start of the season so to be at that stage already in the summer is really positive," he added.
"We have to knuckle down and put in the hard work and then put that on the ice."