Sochi 2014: Great Britain's Winter Olympics team best yet - Mike Hay
Last updated on .From the section Winter Olympics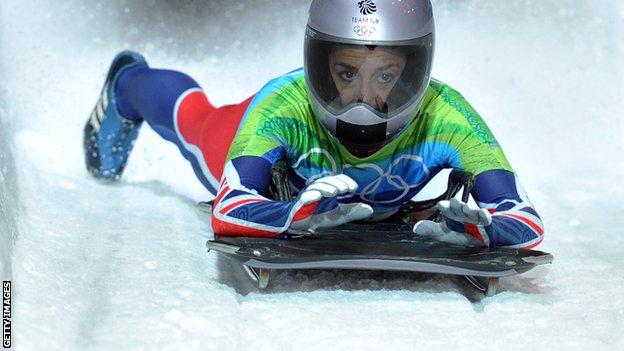 Great Britain will have their best ever squad for the 2014 Winter Olympics in Sochi, says chef de mission Mike Hay.
In a statistical study, Britain have been tipped to claim five medals in Russia, which would be their strongest performance at a Games.
Britain won four medals in Chamonix in 1924, but only one in Canada in 2010.
"Based on the results since Vancouver, we've got more strength in depth, across more disciplines, than we've ever had before," said Hay.
"The focus now has to be put on keeping the 'podium potential' fit and healthy as just losing one or two of those puts a serious dent in our medal opportunities.
"The World Championships last season saw our sports secure five medals across four sports. But we are careful about pinning medals on athletes.
"What I can say is that we're in a good position and that is something we are very excited about."
The study by sports statistics company Infostrada has predicted the outcome of each of the events in Sochi, based on recent results, times and quality of competition.
Shelley Rudman, a silver medallist in Turin in 2006, is tipped to win gold in the skeleton, with silver medals predicted for the women's curling team and slopestyle competitor James Woods.
Britain's men's curling team and short-track speed skater Elise Christie are expected to claim bronze medals.