10 worldwide medal hopefuls for Sochi 2014: Felix Loch
From the section Winter Olympics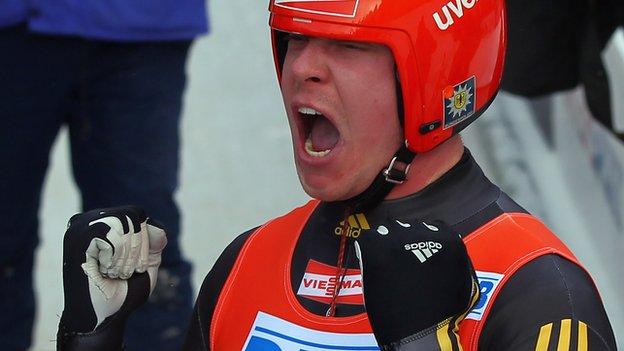 Luge
Career highlights
Loch became the youngest ever Olympic luge champion as a 20-year-old in 2010, a year after he had set a new world record of 153.98kmh (95.68mph) on the same track in the Canadian resort of Whistler.
He won the world title as a 17-year-old - again the youngest ever - one of four individual world titles that he has won (2008, 2009, 2012 & 2013).
The German also has four mixed team world titles and has won the World Cup title in both of the last two seasons.
Career lowlight
Loch's Olympic win in Canada was overshadowed by the death of Georgian luger Nodar Kumaritashvili after a crash during training on the Whistler track, which was shortened in the wake of the tragedy.
Loch attended a memorial service for Kumaritashvili in Georgia the following month.
Career background
Loch is continuing the grand tradition of German luging, following in the footsteps of his mentor and three-time Olympic champion Georg Hackl.
Felix's father Norbert, who is Germany's head coach, was also an Olympic luger - he was 13th when representing East Germany at the 1984 Winter Olympics.