10 worldwide medal hopefuls for Sochi 2014: Marit Bjoergen
From the section Winter Olympics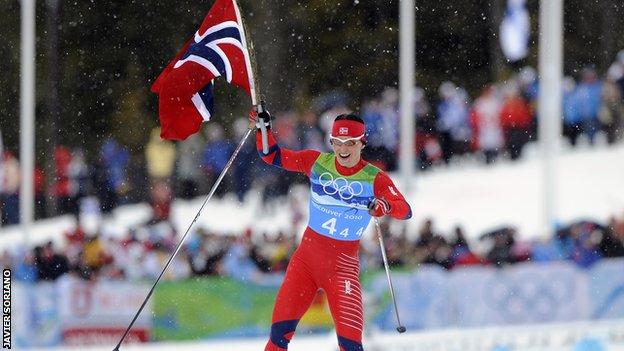 Cross-country skiing
Career highlights
Bjoergen's five-medal haul in Vancouver was the best by any athlete at the 2010 Olympic Winter Games.
The Norwegian is a 12-time world champion and has seven Olympic medals in all.
Career lowlights
Her achievements in Vancouver were soured by allegations of cheating from arch-rival Justyna Kowalczyk of Poland.
Bjoergen had been given special dispensation by the World Anti-Doping Agency to use asthma medication on their banned list. However, Kowlaczyk said: "She wouldn't have won without her medicines."
Bjoergen has a history of health problems. She was hospitalised with an irregular heartbeat last season and also withdrew from this year's Tour de Ski with a virus. In addition her 2006 Olympic Winter Games was ruined by bronchitis and stomach trouble (she won just one medal).
Personal
A farmer's daughter, the muscular Bjoergen is nicknamed the Iron Lady.
She lives in Oslo with her partner, four-time Olympic Nordic Combined medallist Fred Borre Lundberg.