10 worldwide medal hopefuls for Sochi 2014: Alex Ovechkin
From the section Winter Olympics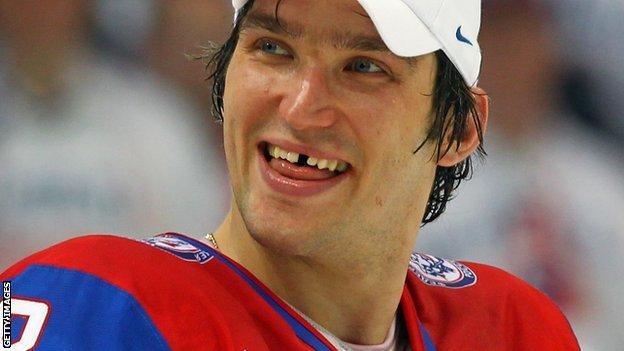 Ice hockey
Career highlights
A World Championship winner in 2008 and 2012, Ovechkin was the NHL's top scorer last season with 32 goals and won the Hart Memorial Trophy, given to the NHL player most valuable to his team, for the third time in six years.
Remarkably, he was also named as an All-Star in two different positions after switching from the left wing to the right early in the campaign.
In September he became the first Russian to carry the Olympic torch after it was lit on Mount Olympus.
Career lowlights
Despite racking up individual honours, the two biggest prizes continue to elude him. He has suffered defeat with the Washington Capitals in the NHL play-offs in each of the last six seasons.
The Olympics have also proved frustrating; Russia were fourth in 2006 and lost 7-3 to Canada in the 2010 quarter-finals.
"All that's left is bitterness - you just feel disgusted at heart," he says.
Did you know?
Famed for partying as hard as he plays, the 28-year-old says his engagement to tennis star Maria Kirilenko has changed him: "I'm not like a wolf in the forest anymore."
But could he be a wolf in sheep's clothing? His skates at the 2010 Olympics were decorated with a demonic sheep in a reference to his surname, which is derived from the Russian word for the animal.