10 worldwide medal hopefuls for Sochi 2014: Kaillie Humphries
From the section Winter Olympics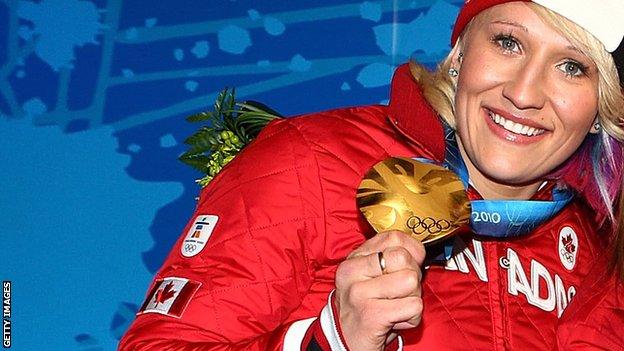 Bobsleigh
Career highlights
Humphries became the first Canadian woman to win a bobsleigh Olympic medal, doing so with Heather Moyse on home territory in 2010.
She followed up that success with gold at the 2012 and 2013 World Championships and dominated last season's World Cup series, claiming six wins in eight events.
However, she has looked more vulnerable in the 2013-14 campaign. She won the World Cup title with 1629 points - just one more than nearest rival Elana Myers - after finishing third in the final contest in Konigsee, Germany.
Career lowlights
She gave up alpine skiing aged 16 to pursue her Olympic dream in bobsleigh but broke her collarbone in a crash after just two weeks of pilot practice.
Her confidence dented, she spent the next four years as a brakeman, but was only named as a reserve for the 2006 Olympics.
She says: "I became a driver pretty much solely on that one specific moment. I was devastated, I was destroyed."
Did you know?
The 28-year-old's training routine for Sochi includes pushing cars: "Sometimes you're in the middle of a random place, and you're like: I need something just to do my 40 minutes of stuff. Grabbing a vehicle is easy, it's heavy."
In 2006 she considered switching allegiance to Great Britain, for whom she could have qualified via her Newport-born husband Dan, a British bobsleigh Olympian in 2006.
Instead, it was her spouse who made the switch but he quit the sport after failing to earn selection for the Canadian team in 2010.