Sochi 2014: Winter Olympics sports this week
Last updated on .From the section Winter Olympics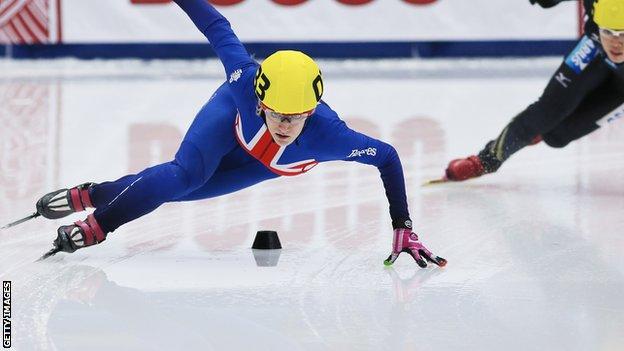 MAJOR EVENTS THIS WEEK
CURLING - European Championships, Stavangar, Norway (23-30 November): Team GB's Eve Muirhead and David Murdoch and their respective teams tackle their last major test before Sochi.
FIGURE SKATING - Rostelecom Cup, Moscow, Russia (22-24 November): The sixth and last regular Grand Prix event of the season ahead of next month's final.
SKI JUMPING - World Cup, Klingenthal, Germany (22-24 November): The men's World Cup season gets under way.
BIATHLON - World Cup, Ostersund, Sweden (22 November-1 December): It's the first World Cup of the 2013-14 season, and with just one GB spot in Sochi, Lee Jackson and Kevin Kane will both be looking for a good start to the campaign.
LUGE - World Cup, Igls, Austria (16-17 November): The luge season continues with the second leg of the World Cup.
LAST WEEK'S HIGHLIGHTS
Britain's Elise Christie shrugs off a nasty crash to win World Cup bronze, American teenager Mikaela Shiffrin wins the ski season's opening slalom race (and a reindeer), skater Patrick Chan hits the heights in Paris - and the contenders to host the 2022 Winter Olympics are revealed.
SHORT TRACK SPEED SKATING
The fourth and final World Cup race of the season in Kolomna, Russia, proved eventful for Britain's Elise Christie, who won a bronze medal in the women's 1000m, having feared her Olympic dream was over after a crash in the 1500m the day before.
The 23-year-old Scot was left with bruising and superficial wounds from a competitor's skate after a three-woman pile-up, but returned 24 hours later to pick up her first World Cup medal of the season.
The meeting in Russia was the final Olympic qualifier, and unofficial calculations suggest that Britain has earned spots in Sochi for three men and two women, although this will not be confirmed by the International Skating Union until December.
However, there was disappointment for the men's relay team, who had been seen as outside hopes for an Olympic medal but whose performance in the two Olympic qualifiers was not enough to qualify. The women's relay team also missed out.
Winners in Kolomna included China's Wang Meng in the women's 500m and Canada's Charles Hamelin in the 1000m.
ALPINE SKIING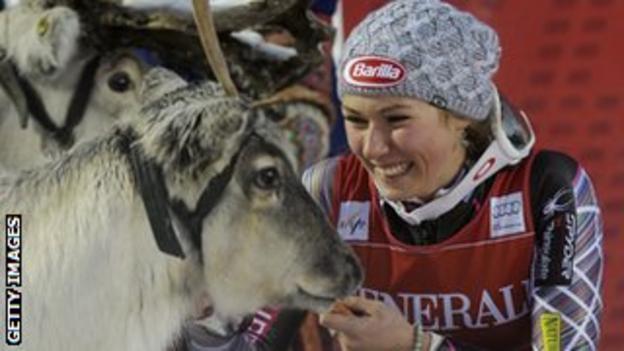 Teenage world champion Mikaela Shiffrin laid down an early marker for Sochi with a comfortable win in the opening World Cup slalom in Levi, Finland.
The 18-year-old American beat reigning Olympic champion Maria Hoefl-Riesch of Germany by more than a second, with last year's overall World Cup champion Tina Maze of Slovenia third.
Two-time overall World Cup champion Marcel Hirscher won the men's slalom, meaning the Austrian has now finished on the podium in 10 consecutive World Cup slalom races. British skier Dave Ryding was 39th after the first run, which was not enough to qualify for the second run.
As well as valuable World Cup points, the prize for winning included a live reindeer. Shiffrin called hers Rudolf while Hirscher named his Ferdinand.
FIGURE SKATING
Triple world champion Patrick Chan broke three of his own word records en route to winning gold at the Eric Bompard Trophy, the latest stop on the Grand Prix circuit.
Fellow Canadians Tessa Virtue and Scott Moir won the ice dance - it was the second Grand Prix victory of the season for the Olympic champions although they are yet to compete against training partners and world champions Meryl Davis and Charlie White.
British ice dancers Penny Coomes and Nick Buckland - who revealed last week that he he underwent a minor heart operation in October - finished 7th of the eight couples.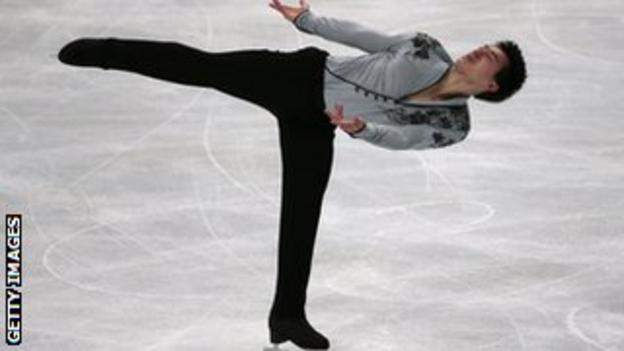 American Ashley Wagner won the ladies' singles and China's two-time former world champions Qing Pang and Jian Tong took the pairs.
Meanwhile, Yevgeny Plushenko has pulled out of next week's Grand Prix event in Moscow with a minor knee injury. The 31-year-old Russian had been expected to compete after making a winning return from back surgery in Latvia last week.
LUGE
Italian junior world champion Dominik Fischnaller caused something of an upset by winning his first-ever World Cup race at the season-opening event in Lillehammer, Norway. Germans David Moeller and Felix Loch were second and third while six-time former world champion Armin Zoeggeler of Italy missed out on his 100th podium finish by finishing fourth.
There were no surprises in the women's event, however, with world champion Natalie Geisenberger of Germany finishing first, ahead of two-time European champion Tatiana Ivanova of Russia.
British luger AJ Rosen finished 20th in the men's Nations Cup, which doubles as qualifying for the World Cup run. He missed out on qualifying by just two-hundredths of a second.
SPEED SKATING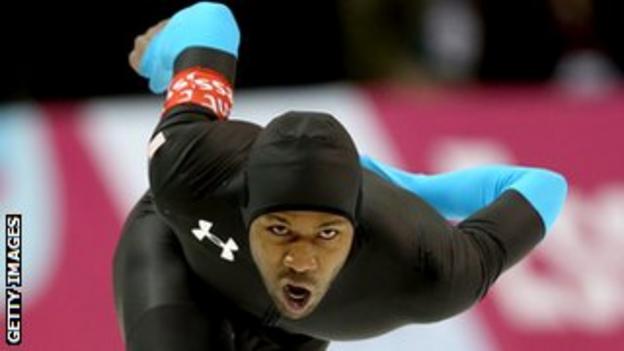 World records fell for the second week in a row as the speed skating 2013 World Cup moved onto its second stop-off in Salt Lake City.
American Brittany Bowe set a new mark of 1min 12.58sec to win the women's 1000m, South Korea's Lee Sang-Hwa twice lowered her own 500m world record, and the Dutch men's team pursuit squad also broke their own world record.
Meanwhile, Shani Davis of the USA won both the 1000m and 1500m while Sven Kramer of the Netherlands took the men's 5,000m for the second week running.
BOBSLEIGH
British sledders Victoria Olaoye and Sarah Adams took third in the women's bobsleigh in the opening races of the North America's Cup series in Calgary, while Lamin Deen piloted GB to a solid sixth place in the four-man event.
SKI JUMPING
Paolo Bernardi, the USA's women's ski jumping coach, has resigned for personal reasons just three weeks before the start of the World Cup season, and less than three months before the women's sport makes its Olympic debut.
OTHER NEWS
Six cities will bid for the 2022 Winter Games - Almaty (Kazakhstan), Beijing (China), Krakow (Poland), Lviv (Ukraine), Oslo (Norway), and Stockholm (Sweden). The vote to decide the host will take place at the IOC Session in Kuala Lumpur on 31 July 2015.
Sochi 2014 will have more drug tests than any previous Winter Olympics in history, International Olympic Committee president Thomas Bach has said. There will be 1,296 pre-competition drug tests and 2,453 total around the Games. There were 804 and 2,149 respectively at the 2010 Olympics.
In related news, a Moscow testing laboratory for the Sochi Games will have its World Anti-Doping Agency (Wada) accreditation suspended unless it improves its procedures by 1 December.
Tennis star Maria Sharapova, who is the world's highest-earning sportswoman, will be part of NBC's TV team for Sochi 2014. The Florida-based Russian lived in Sochi from the age of two until six.