Sochi 2014: Russia's 10 main Winter Olympic medal hopes
From the section Winter Olympics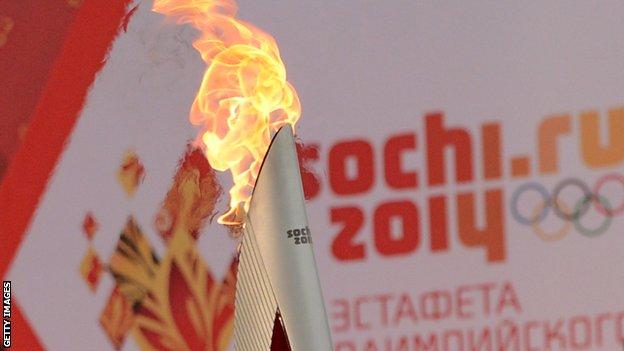 Russia have high hopes of topping the medal table at the 22nd Winter Olympics.
The first events get under way on 6 February, with the opening ceremony a day later.
But who will deliver the golds for the host nation? BBC Russia's Rafael Saakov profiles their likeliest medal-winners.
Ice hockey
Russia's ice hockey team will be in the spotlight for the home crowd. Tickets for the play-off matches went almost as soon as they appeared on the official website.
The "Dream Team" will be led by NHL stars such as Alex Ovechkin (Washington), Evgeny Malkin (Pittsburgh), Pavel Datsyuk (Detroit) and a surprise returnee to the Russian KHL league, Ilya Kovalchuk.
No Russian team has won an Olympic ice hockey tournament, though the Unified Team won gold in 1992 following the break-up of the Soviet Union.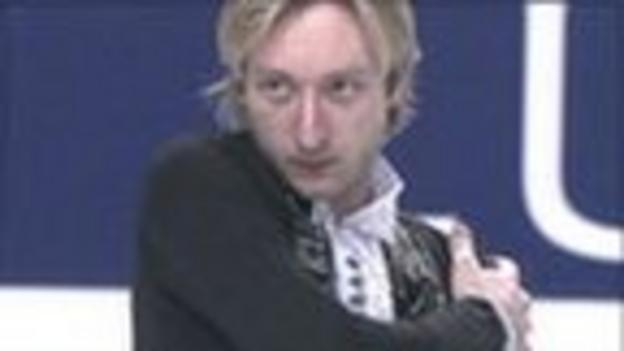 Yevgeny Plushenko, figure skating
One of the most successful athletes in Russian winter sports will take part in his fourth Olympics. Plushenko won gold at the Turin Games of 2006 as well as silver at Salt Lake City 2002 and Vancouver 2010.
The 31-year-old has suffered serious knee and spinal problems since the 2010 Games, taking some long breaks from the sport before returning to the ice. He last underwent surgery on 31 January last year in Tel Aviv to replace a spinal disc with a synthetic one.
If selected for the men's individual event, the three-time world champion will face strong competition from Canada's Patrick Chan, the current Olympic champion, and Yuzuru Hanyu from Japan.

Volosozhar/Trankov, figure skating
Maxim Trankov teamed up with Ukrainian Tatyana Volosozhar in 2010 after he and former partner Maria Mukhortova finished seventh at the Vancouver Olympics.
Under figure skating's rules, Volosozhar missed a year of competition in order to switch from Ukraine to Russia. He returned to the sport with Trankov in 2011. Since then, Volosozhar and Trankov have won two European Championships and gold at the 2013 World Championships in Canada.
They became Russia's first pairs gold medallists since 2005, but will have to overcome German rivals Aliona Savchenko and Robin Szolkowy to take the Olympic title in Sochi.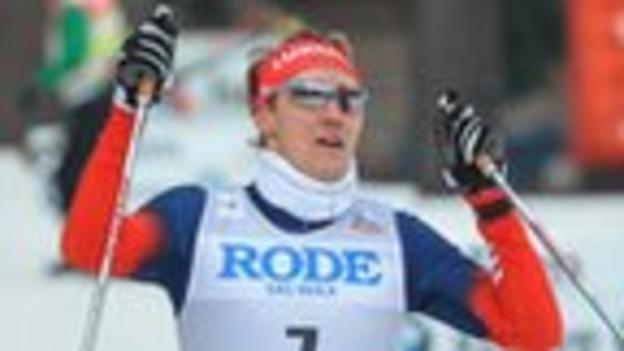 Nikita Kriukov, cross-country skiing
Nikita Kriukov is the current Olympic and world champion in individual sprint cross-country skiing, but his success has come in the classical sprint, whereas the event in Sochi will be the alternative, freestyle version. (Classical and freestyle are used alternately at each Olympic Games.)
That said, Kriukov remains the main medal hope of the Russian skiing team as he will also compete in the (classical) team sprint.
The team sprint line-up alongside Kriukov is still uncertain but, in 2013, he won world gold in Val di Fiemme with Alexander Panzhinsky, a Vancouver silver medallist.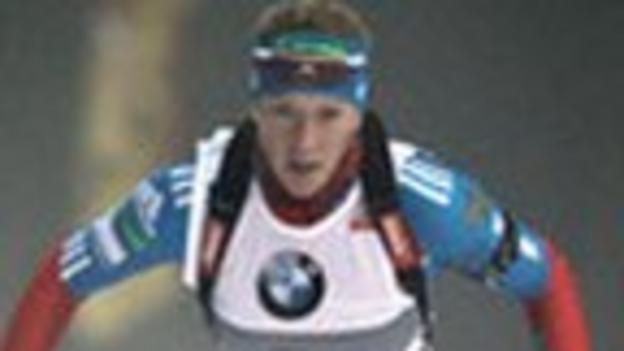 Olga Zaytseva, biathlon
Biathlon is one of the most popular sports in Russia, with the national team winning gold medals in almost all disciplines at the last four Olympic Games. Zaytseva, 35, is the Russian team captain and the most-decorated biathlete in the team.
She was part of two victorious relay teams in 2006 and 2010, adding individual silver in the Vancouver women's mass start having won world gold in the same discipline a year earlier.
Anton Shipulin, biathlon
Despite the presence of reigning Olympic champion Yevgeny Ustyugov in the squad, Russia's men's biathlon team may rely on 26-year-old Anton Shipulin - himself the youngest brother of Anastasiya Kuzmina, an Olympic biathlon champion at Vancouver 2010.
Shipulin has won four medals at the past three world championships, as well as taking relay bronze at the 2010 Olympics. He has also eight World Cup stage victories to his name.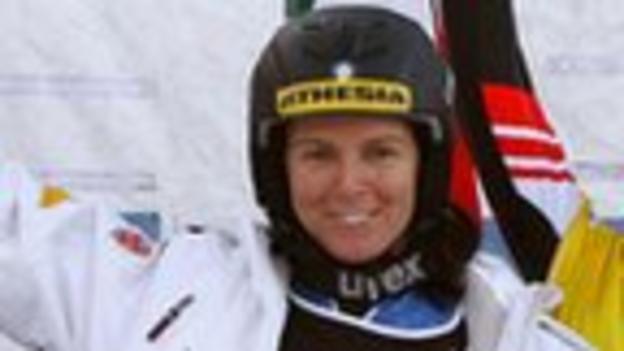 Ekaterina Tudegesheva, snowboarding
Russian snowboarder Tudegesheva won her country's first-ever world title in parallel giant slalom in 2007.
She was disqualified at the beginning of the knockout stage at Vancouver 2010 but will be one of the main title contenders in Sochi, as she is the world champion in the parallel slalom - an event separate to parallel giant slalom, and one being held for the first time at an Olympic Games.

Ivan Skobrev, speed skating
Two medals in Vancouver made Ivan Skobrev one of the main Russian heroes of an otherwise disappointing 2010 Olympics, and led to him carrying the Russian flag at the closing ceremony.
Skobrev came third over 5,000m before finishing second in the 10,000m. A year later, he won both the European and world all-round titles, which test skaters over a variety of distances to determine an overall winner.
His main rival in Sochi will once again be Dutchman Sven Kramer, as well as Lee Seung-hoon from South Korea.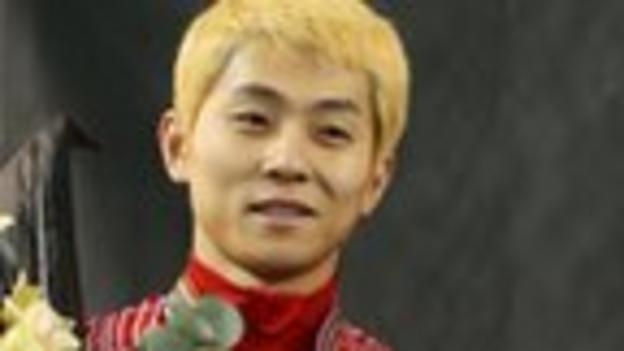 Viktor Ahn, short-track
Viktor Ahn left South Korea's national squad to join the ranks of the Russian Olympic team after receiving Russian citizenship, allowing him to compete for the hosts in Sochi.
Ahn claimed his move was down to a lack of support from the South Korean skating association. He failed to qualify for Vancouver 2010 following a series of conflicts within the team.
Earlier in his career, three gold medals and a bronze at the 2006 Winter Olympics had made Ahn Hyun-soo (his name prior to receiving a Russian passport) the most successful athlete in Turin, and one of the most accomplished short-track skaters of all time.
Alexandr Zubkov, bobsleigh
Russian bobsledder Zubkov has competed in four Winter Olympics, winning two medals: silver in 2006 (four-man) and bronze in 2010 (two-man).
Zubkov became a world champion with long-time racing partner Alexey Voyevoda in 2011 but, since then, the duo have been separated. With new partners, they are now competing for places in the national team.
Zubkov is also a six-time overall champion in four-man World Cup rankings.