Sochi 2014: Winter Olympics sports this week
Last updated on .From the section Winter Olympics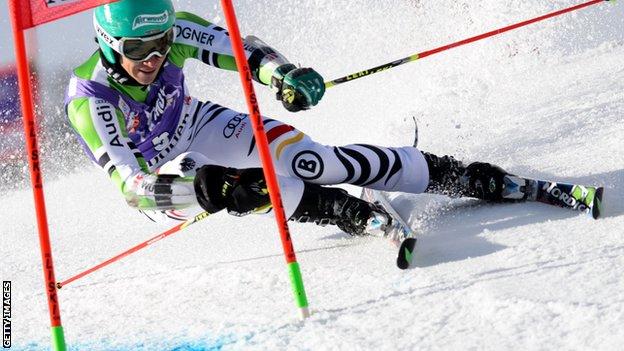 MAJOR EVENTS THIS WEEK
It's D-Day for many athletes this week as they try to secure their places in Sochi before the end of the Olympic qualifying window on 19 January.
SKELETON: World Cup, Igls, Austria (13-19 Jan) - Lizzy Yarnold will be aiming to maintain her stay at the top of the World Cup standings in the penultimate race of the season. Rose McGrandle will be looking for a good result to ensure that Britain have the maximum quota of three female sliders in Sochi.
ALPINE SKIING: World Cup men's super-combined, downhill and slalom, Wengen, Switzerland (17, 18 & 19 Jan); World Cup women's slalom, Flachau, Austria (14 Jan), women's downhill and slalom, Cortina, Italy (18 & 19 Jan). British skier Chemmy Alcott has to prove her fitness this weekend to stand a chance of Sochi selection. She is returning to action after a broken leg and said: "It will take all my mental strength to achieve but this is my last shot and I have always believed in shooting for the sky!"
FIGURE SKATING: European Championships, Budapest, Hungary (15-19 Jan): A chance for skaters to fine-tune their routines before Sochi. All six British skaters selected for the Winter Olympics will be competing.
SHORT TRACK SPEED SKATING: European Championships, Dresden (17-19 Jan): Britain's Elise Christie will be defending her 1000m and 1500m titles. There are nine British athletes competing, including the five selected for Sochi. The skaters have not raced since November. Performance director Stuart Horsepool said: "The athletes have put in a hard block of training since the last World Cup and they are eager to race. We expect the squad to be at their physical peak in February, not at the Europeans this week, so the main aim in Dresden is for them to get race practice to allow them to hone their skills ahead of Sochi."
FREESTYLE SKIING: Slopestyle medal hope Katie Summerhayes continues on her comeback trail from injury at the final World Cup event pre-Sochi in Gstaad, Switzerland. Emily Sarsfield is in ski-cross action in Val Thorens while there are two aerials and moguls World Cup events in Canada and USA.
BOBSLEIGH: World Cup, Igls, Austria (13-19 Jan) - It's the penultimate World Cup event of the season - Britain's John Jackson and Paula Walker will both be looking to secure British spots at next month's Winter Olympics.
LUGE: World Cup, Altenberg, Germany (18-19 Jan) - Despite seeing her 100% winning record come to an end last weekend, Natalie Geisenberger is likely to wrap up the World Cup title in her native Germany.
CURLING: Continental Cup - Jan 16-19, USA. Britain's men's and women's teams have their final Olympic warm-up this week at the Continental Cup in Las Vegas. Sochi skips Eve Muirhead and David Murdoch will represent Team Europe in the 12-team contest against Team North America. Nine of the teams present will also contest the Winter Olympics in Russia next month so the American event will provide a crucial Sochi form guide.
LAST WEEK'S NEWS
There was more British success in skeleton while American skier Lindsey Vonn finally admitted defeat in the race to be fit for Sochi.
SKELETON
Lizzy Yarnold and Shelley Rudman finished second and third behind American Noelle Pikus-Pace in the latest round of the skeleton World Cup in St Moritz, Switzerland.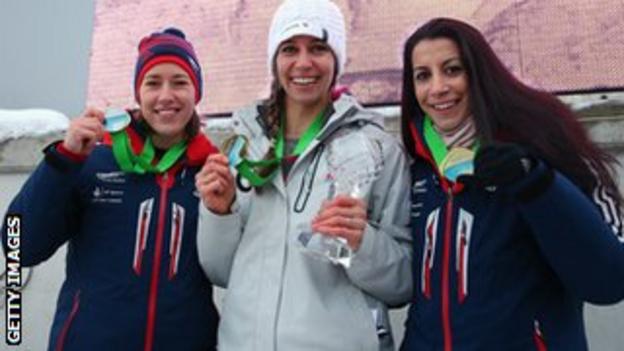 Yarnold has finished on the podium in all six World Cup races this year, and leads the overall standings with two races left. It was Rudman's first top-three result of the season.
In the men's race, Latvian brothers Martins and Tomass Dukurs filled the top two spots in both of the men's races in St Moritz, making it a fraternal one-two for the third race in a row.
There was a welcome return to form for ex-world champion Kristan Bromley, who finished fifth and seventh, and was the best British performer in the men's events.
SKI JUMPING
Triple Olympic ski jump champion Thomas Morgenstern could still compete in next month's Winter Olympics despite a horrific-looking crash in training.
The 27-year-old was whisked off to intensive care in Salzburg with skull and lung damage after the fall but the injuries are much less serious than initially thought.
"Thomas will need at least 14 days for regeneration and rehabilition,'' Austrian team doctor Jurgen Barthofen said. "In that period he definitely won't jump. After that, we'll have to see what's possible.''
ALPINE SKIING
Downhill champion Lindsey Vonn has been ruled out of next month's Winter Olympics after failing to recover from a knee injury.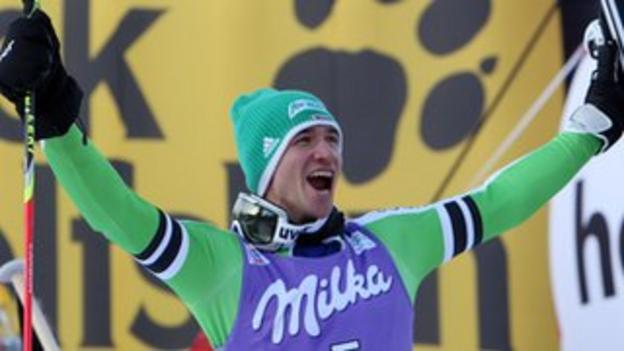 Austria's Marcel Hirscher won the World Cup slalom in Adelboden, Switzerland, for the third year in row. Felix Neureuther won the giant slalom, the first German skier to win the race at Adelboden for more than 40 years. Neither Ted Ligety nor Bode Miller finished either race while Britain's Dave Ryding did not finish the slalom.
In Altenmarkt, Austria, Elisabeth Goegl led home Anna Fenninger for a one-two for the hosts in the downhill while Canada's Marie-Michele Gagnon won her first-ever World Cup race in the super-combined.
BIATHLON
Lee Jackson and Amanda Lightfoot have been selected to represent Great Britain at the Winter Olympics in Sochi next month.
The 33-year-old Jackson will compete at his second successive Winter Games while Lightfoot is only the second British woman to qualify after Emma Fowler in Turin in 2006.
SNOWBOARDING
Zoe Gillings finished 17th and 20th in Vallnord, Andorra at the final Snowboard cross World Cup event before Sochi to leave the Briton 11th in the overall standings.
American Lindsey Jacobellis - who famously threw away an Olympic gold medal when she showboated while leading at the 2006 Games - is second overall and looking good for an assault on the Sochi podium.
The World Snowboard Tour Grand Prix Slopestyle and Halfpipe finals in Breckenridge were cancelled due to stormy weather, but there was positive news for Jenny Jones and Billy Morgan who were both returning from injury.
Jones, who was competing for the first time since suffering concussion in a training crash, qualified in fourth place and Morgan, who was making his comeback from a knee injury, qualified in first place. Team-mate Jamie Nicholls was 11th.
CURLING
Eve Muirhead's preparations for Sochi gathered momentum when she skippered her rink to victory at the Bern International in Switzerland.
They beat Germany's Andrea Schöpp in the semi-finals and then claimed the prize scalp of Russia's Anna Sidorova, who recently won gold at the Winter Universiade, to claim overall victory.
FREESTYLE SKIING
Reigning world champion David Wise won the final halfpipe World Cup event of the season in Breckenridge, USA with fellow American Maddie Bowman taking victory in the women's contest.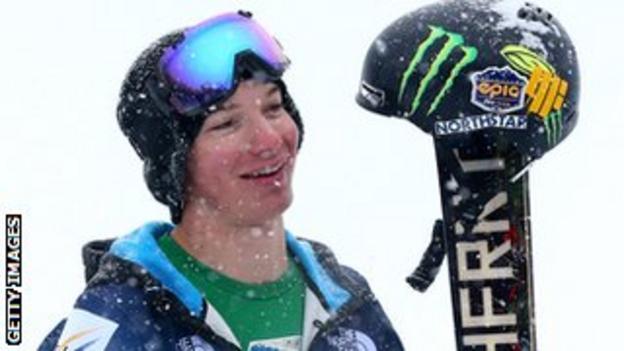 Britain's Rowan Cheshire, who won in Calgary last weekend, was rested with a niggle - Emma Lonsdale was 17th. James Machon was 21st in the men's event - neither result was good enough to reach the final.
World Cup medallist Katie Summerhayes, in her first event after a knee injury, ranked 20th in the ski slopestyle World Cup in Colorado while team-mate Anna Vincenti was pleased with her 16th, despite failing to make the final.
James Woods, last season's overall World Cup winner, struggled in difficult conditions in the men's event while Tyler Harding also missed the final after ranking 30th.
Reigning Olympic moguls champions Hannah Kearney of America and Canada's Alexandre Bilodeau both enjoyed victory in Park City.
BOBSLEIGH
Oskars Melbardis didn't even qualify for the second run in the last four-man World Cup race, but the Latvian took the gold medal in the latest round in St Moritz, Switzerland. Britain's John Jackson was 10th.
Jackson was 21st in the two-man race, which was won for the second consecutive weekend by Beat Hefti of Switzerland.
Despite finishing her first run in 10th, a blistering second heat from Kaillie Humphries saw her win the women's event in St Moritz. Britain's Paula Walker was eighth.
LUGE
Natalie Geisenberger's unbeaten run in the World Cup came to an end in Oberhof, Germany, when she finished second to German team-mate and Olympic champion Tatiana Huefner. Geisenberger had won the opening six races of the season.
Reigning men's Olympic champion Felix Loch won the men's race, while Toni Eggert and Sascha Benecken of Germany took the doubles.
CROSS COUNTRY
It was a weekend for the sprinters in the Czech Republic and America's Kikkan Randall underlined her Sochi medal credentials with victory in the women's sprint.
The USA have only ever won one Olympic medal in cross country but Randall looks in good shape to add to that in Russia.
OTHER NEWS
Great Britain could be set for a record-breaking medal haul at the Winter Olympics in Sochi, according to a statistical study. The work, by Infostrada Sports, predicts that Team GB will win six medals, including one gold.