10 worldwide medal hopefuls for Sochi 2014: Mikaela Shiffrin
From the section Winter Olympics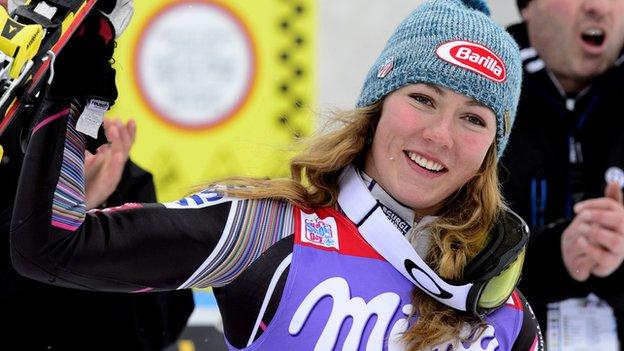 Alpine Skiing
Career highlights
The teenage prodigy from Vail, Colorado, has been travelling uphill fast since making her World Cup debut just before her 16th birthday.
She won the slalom title as a 17-year-old at her first World Championships, and became the youngest woman to win the World Cup slalom title for almost 40 years days after turning 18.
A couple of months after appearing on The Late Show with David Letterman, she graduated from high school.
Career background
She started skiing in her parents' driveway as a three-year-old. She says: "It's hard not to ski when you grow up in a place where the mountains are amazing and there's always snow! We also used to watch World Cup race videos almost every night when I was little."
Bode Miller has described her as "a phenom" while Picabo Street says Shiffrin is "as good as or better than Lindsey [Vonn]".
Personal
She travels the circuit with her mother Eileen and spends her evenings watching Glee and learning to play the guitar. She is seldom recognised in the USA but is famous in Austria, where top skiers are household names.
Did you know?
When she won the opening World Cup slalom race of the season, she won a reindeer, which she called Rudolf. Gymnastics is her favourite summer Olympic sport.