Sochi 2014: McCorkell relishing Olympic challenge
Last updated on .From the section Winter Olympics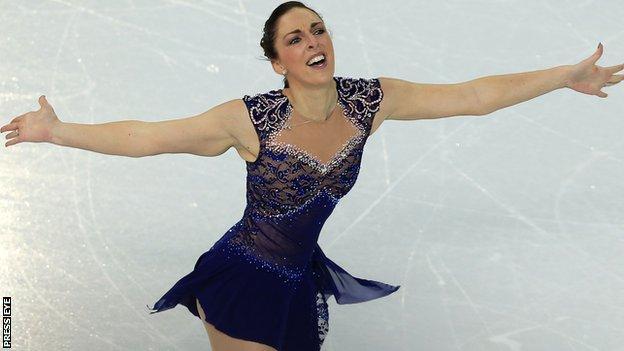 Jenna McCorkell will aim to bounce back from a disappointing European Championships when she takes to the ice in next week's individual figure skating at the Winter Olympics.
The 27-year-old, from Coleraine in Northern Ireland, won a record 11th British title before competing in Budapest last month.
Confidence was high but McCorkell fell twice in the short programme and squeezed into the free programme as the 24th and final qualifier.
There was slight improvement in the free, although not enough to prevent McCorkell finishing 24th in the final standings.
Not the ideal preparation for Sochi although she produced a season best score of 50.09 points in Monday's short programme in the team event.
The individual event provides the ultimate test and for McCorkell an opportunity for redemption after the disappointment in Hungary.
"I had two bad falls in the short programme - that's never happened to me before, especially in the easier elements," said McCorkell.
"It was a bit of a shock and I came off the the rink stunned. I couldn't explain it as my practice was great and the warm-up perfect.
"I found it tough going into the free programme as I was completely out of where my goal was and I had to get my head around it.
"I started with a great triple lutz but it went downhill from there. I've learned a bit from it, maybe I'll take a different approach but it's in the past and I can't change it now.
"I've no explanation for it, I'm in good shape and it is just one of those things that happen."
McCorkell will also seek to improve on her first Winter Olympics in Vancouver four years ago, when she finished 29th after failing to qualify from the short programme.
It was a tearful and traumatic experience for McCorkell, who admitted to being devastated after her early exit.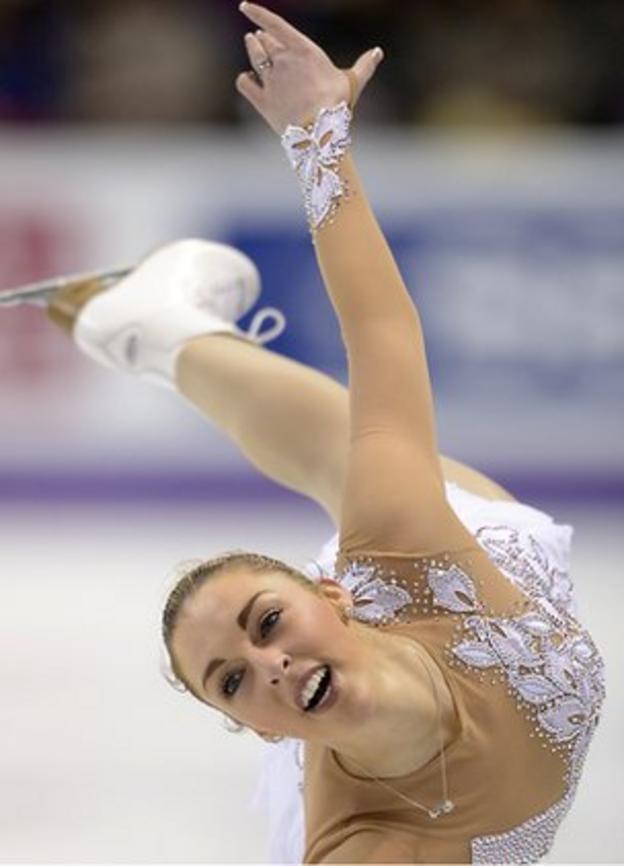 However, she has remained a consistent performer and secured 14th place at the World Championships in 2012, equalling her best finish in the competition.
McCorkell does not expect to be among the medals in Sochi, but she gives her tip for gold.
"If I skate at my absolute best I can achieve top 10 to top 15," added McCorkell.
"I just want to put down two good skates and be happy with my performance. I know that if do what I have to do I could have a good result.
"Any of the leading skaters could win and the Russian girls are pretty amazing, but I have a feeling Gracie Gold could so something special.
"It's just going to be amazing to be there and it should be a great competition."
The Olympics were set to be a high-profile swansong for McCorkell, with plans to retire at the end of the season.
But the Great Britain skater was not so definite about her future when asked if she considered competing at the 2018 Winter Olympics in South Korea.
"You never know - I'm just focused on the Games and I don't know about afterwards," said McCorkell.
"I thought this would be the one and then stop, I haven't really gone through it and discussed it.
"I'm not so sure about four years, but you never know."