Sochi 2014 hopeful Andrew Musgrave stuns Norwegian rivals
By Ollie Williams
BBC Olympic sports reporter
Last updated on .From the section Winter Olympics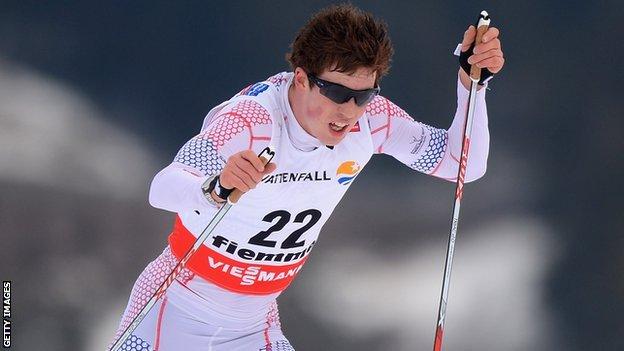 British cross-country skier Andrew Musgrave stunned his Norwegian rivals by winning their national sprint freestyle race in Lillehammer.
Though ineligible for gold as a foreign entrant, the Scot, 23, beat a field packed with skiers fighting for places on Norway's world-leading Olympic team.
"There was some fantastic talent in the race. This is brilliant," British head coach Roy Young told BBC Sport.
The sprint will be Musgrave's focus at next month's Winter Olympics in Sochi.
Though his selection is yet to be confirmed, the world number 82 will be Team GB's leading cross-country hope at the Games.
As a teenager, Musgrave posted a best finish of 51st among his three races at the 2010 Winter Olympics in Vancouver, but is now seen as a much more dangerous prospect.
Asked if the Briton was good enough to win Olympic gold, Norwegian cross-country expert Torgeir Bjorn said: "I did not think so, until today."
Norway's national broadcaster NRK led its website with Musgrave's victory, having shown the race live on TV. Cross-country skiing is one of the country's most popular sports, with Norwegian competitors winning five titles - more than any other nation - at the last Winter Games.
Young said Musgrave's victory was "the best result I know of" for a British cross-country skier, adding: "I'm tempted to say, in history."
Cross-country sprints involve head-to-head knockout racing over a short distance. Musgrave has previously struggled to get past the quarter-final stage.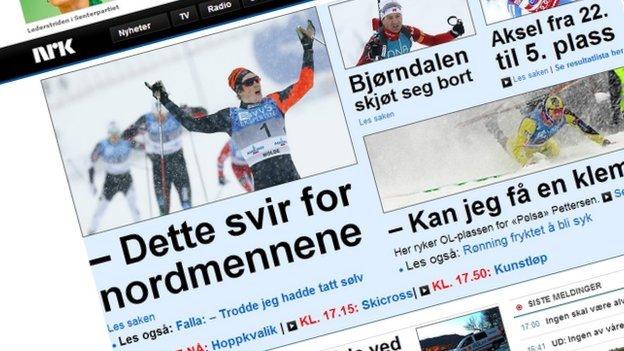 Young added: "He's been getting a bit frustrated by that. To break out of that and go to the final, and win it the way he did, was just fantastic.
"We've always felt that Andrew's best opportunity was the sprint. In Sochi, the course is set up for a very, very tough sprint.
"The course they used in Lillehammer today is not quite modelled on Sochi, but they've made it a very hard, hilly course, because people were fighting for places at the Games.
"So this would indicate he's got a chance, but there's a lot that's got to go right between now and then for that to happen."
Young said reaching the quarter-finals at the Olympics is "a must from a team perspective" but going one stage further would be "very, very tough".
He added: "I know what Andrew would want me to say, and he tells me that every time he races: he's going to win."