Sochi 2014: Team GB's Billy Morgan delays surgery to compete
Last updated on .From the section Winter Olympics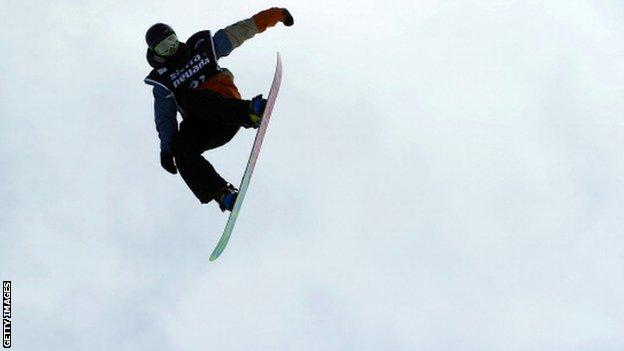 British medal hopeful Billy Morgan has put off a knee operation to compete at the Sochi Winter Olympics.
The slopestyle snowboarder injured his right knee while preparing for February's Games in Russia.
"It was four or five months before the Olympics," he said. "I wanted to cry.
"I snapped my anterior cruciate ligament and medial cruciate ligament. I had a simple choice - either try to go to Sochi or don't and have the operation. So I'm going to Sochi."
He added: "It's gone as well as it could so far. My knee is strengthening really quickly. It's feeling stable, doesn't feel foreign any more."
Morgan is one of Britain's best hopes for a medal at the Winter Olympics, which will be held between 7-23 February in the Black Sea city of Sochi in Russia.
The 25-year-old finished fourth at the 2013 World Championships and won bronze at the World Cup meeting in Sierra Nevada to end last season second in the world rankings.
In December 2011, he became the first snowboarder to land a triple backside rodeo - essentially three flips in mid-air.
UK Sport has set Team GB the target of winning three medals at the Games, a total that has not been achieved since the 1936 Games in Germany.
Britain's best Winter Olympics medal haul is four, achieved at Chamonix, France in 1924.