Sochi 2014: A beginner's guide to the snowboard events
Last updated on .From the section Winter Olympics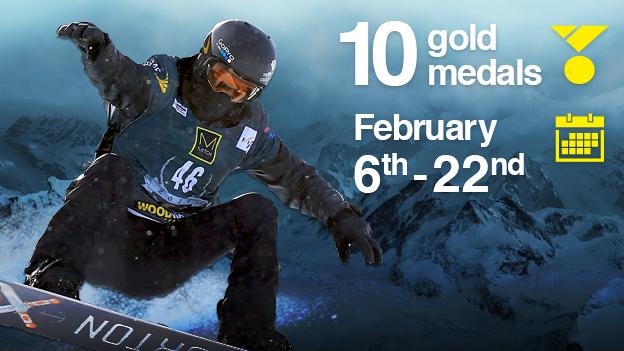 The sport in brief
There are five diverse events each for men and women. Slopestyle and halfpipe are judged disciplines, where big jumps, tricks and style are king.
Parallel slalom and parallel giant slalom have more in common with alpine ski racing, while snowboard cross - a race down a bump-laden course - somewhat bridges the divide.
A knockout format is used in all events.
British prospects
Great Britain have been set a target of one to two medals across the snowboard and freestyle skiing events.
Former acrobat Billy Morgan ended last season second in the slopestyle world rankings.
Fellow slopestyler Jenny Jones is a three-time X Games gold medallist and Zoe Gillings has won multiple World Cup medals in the snowboard cross.
Global gold-getters
Winter Olympic stars don't get bigger than Shaun White - and a third consecutive halfpipe gold medal is his aim.
Torah Bright will defend her halfpipe title. The Australian will also become the first athlete to compete in three snowboard disciplines at a single Winter Olympics by riding in the slopestyle and snowboard cross competitions.
What's new for Sochi 2014?
There are two new events: parallel slalom, in which competitors go head-to-head down adjacent courses, and slopestyle, which involves trying to impress the judges with tricks on a course of man-made jumps, rails and boxes.
Snowboard cross races will have six riders rather than the four they had in Vancouver, making thrills and spills more likely.
Pub bore
Snowboarding legend Shaun White's band Bad Things released their self-titled debut album on 21 January this year.
Previous British medallists
Total: None
Highest position: Eighth (Zoe Gillings; snowboard cross, 2010)