Sochi 2014: A beginner's guide to the speed skating events
Last updated on .From the section Winter Olympics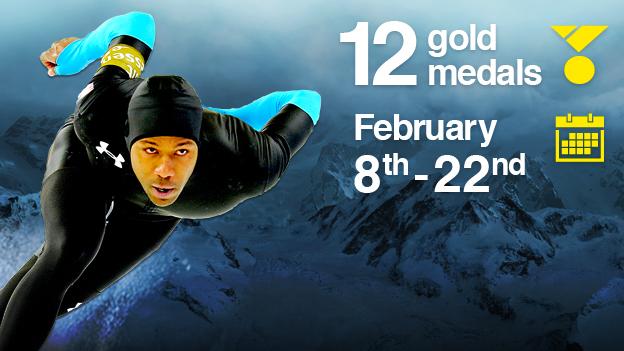 The sport in brief
It may lack the thrills and spills of short track speed skating, but the longer discipline is the purer test of speed.
In individual races, skaters race in separate lanes against the clock - not each other - on a 400m oval.
All events are skated once, apart from the 500m, which is skated twice. The team pursuit follows a knockout format.
British prospects
There is no British team - largely because the country doesn't have any ice rinks big enough.
Global gold-getters
South Korea's Moe Tae-Bum is favourite for the 500m, while Shani Davis of the USA is chasing a third straight Olympic 1000m title and Dutchman Sven Kramer is the skater to beat over 5000m and 10,000m.
South Korea's Lee Sang-Hwa heads the women's sprint field, but expect the Netherlands' Ireen Wust and Czech Martina Sablikova to shine in longer races.
What's new for Sochi 2014?
Nothing major, but disciplinary rules have been tweaked - for example, deliberately kicking out a skate to cross the finish line fractionally earlier would now lead to disqualification.
Pub bore
The first ever Winter Olympic gold medal was won in speed skating in 1924 - USA's Charles Jewtraw triumphing in the 500m in a time of 44 seconds.
These days, male sprinters can cover that distance in under 35 seconds.
Previous British medallists
Total: None
Highest position: Fifth (Terry Monaghan; men's 10,000m, 1960)