Winter Olympics: Will Golder turns sights to 2018
Last updated on .From the section Winter Olympics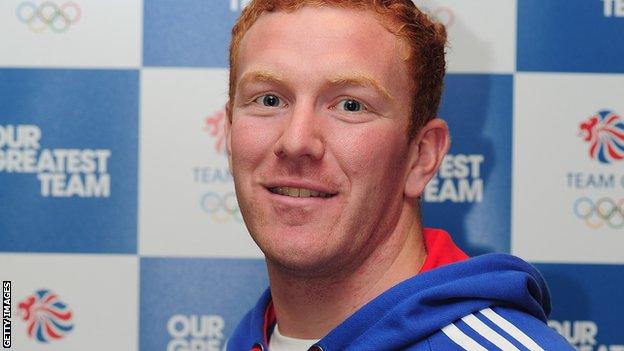 Jersey bobsleigher driver Will Golder says his experience of missing out on the 2014 Winter Olympics will spur him on to qualify for the 2018 Games.
The 25-year-old lost out in the battle to qualify, having failed to secure a high enough spot in the world rankings.
"Sochi was always going to be a bonus for me," Golder told BBC Radio Jersey.
"But my long-time target was always going to be 2018. We'll focus on that over the next four years and evaluate what went right and wrong this time."
Golder said his experience of chasing qualification points this season would stand him in good stead when it comes to repeating the process in an effort to reach the Games in Pyeongchang, South Korea.
"In four years' time I'll have had this experience of trying to qualify for the Games," added Golder.
"It's such a massive sport in terms of experience and you learn something on every run - we're always learning. I'm still young for the sport and classed as a junior, and I'll continue working hard in the gym and getting stronger and faster."
Golder said the fact he potentially still had another Games to look forward to was of no consolation in the immediate aftermath of missing out on this year's event.
"I'm still pretty disappointed that this year didn't quite go my way but in the grand scheme of things it didn't come as a surprise," he said.
"The way the rankings work and the way that I was a driver was going to get selected, I had to be top 20 in the world.
"As the year progressed I could see the rankings forming and it was slowly slipping out of my hands to reach that top 20. I was about 15 places off the top 20 but I had my best ranking so far and was able to chase points in America, Canada, and all over Europe.
"I've been in touch with the guys who have all been selected and said congratulations.
"I can see them all on Facebook going off to get their kit so it's not an easy time but I'm in Germany for the World Junior Championships which is a big race for me. I have to concentrate on getting a good result and then come back to Jersey and watch the Olympics from home."