Sochi 2014: IOC upbeat despite Olympic Park venue problems
By Anna Thompson
BBC Sport in Sochi
Last updated on .From the section Winter Olympics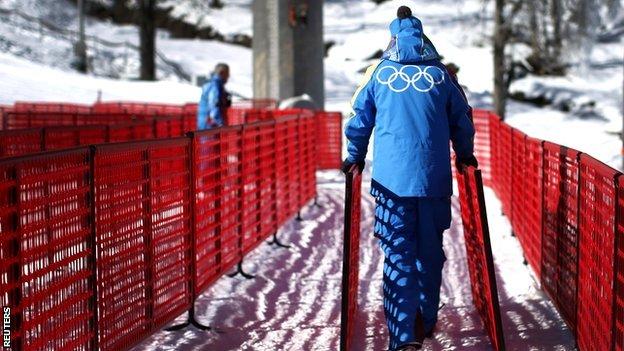 New International Olympic Committee president Thomas Bach is remaining upbeat about the readiness of the venues for Sochi's Winter Olympics.
With the opening ceremony only four days away, photographic evidence shows works are still taking place.
Bach said: "The Olympic stage is set and the Olympic stage is ready for the best winter athletes of the world."
Work is continuing around the clock at some venues to ensure everything is ready for Friday's opening ceremony.
Bach said there were still issues regarding hotels in the mountain cluster, with about 720 rooms out of around 25,000 still to be finished.
He added by way of mitigation that a record 87 national Olympic committees had sent athletes to compete.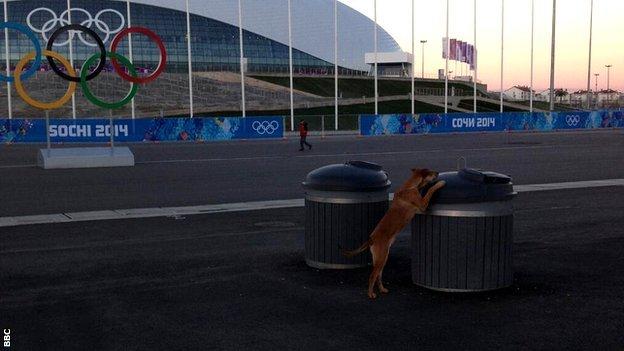 "I have some travelling experience and I know how embarrassing it is when you arrive after a long flight and your room is not ready," he said.
"The IOC has travelled with the organising committee to the mountains to try to help and address the situation."
Bach, who took over from Jacques Rogge in September, is confident Russia will deliver a safe Games, with tens of thousands of army personnel and police officers due to be on duty.
"Every big event nowadays is under threat," he said. "We have to address this. The alternative would be to surrender to terrorists."
He reiterated the Olympic movement was opposed to all forms of discrimination following concerns about the impact of laws banning what President Vladimir Putin described as "gay propaganda".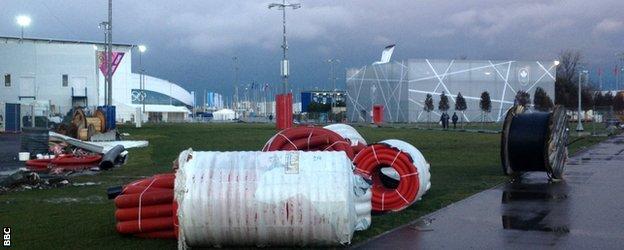 "We are standing against any form of discrimination," Bach said, while making clear he felt anti-discrimination measures over sexual orientation are already enshrined in the Olympic Charter.
The IOC had already confirmed athletes would be able to make political statements during media conferences.
A pest control company has been employed to deal with stray dogs, but, although there have been noticeably fewer around the venues, there were still some running around the Olympic Park on Monday.
Alexei Sorokin, boss of the pest control firm, said his company was involved in what he described as the "catching and disposing"' of dogs.
He said he had attended a rehearsal of the Olympic opening ceremony last week and saw a stray dog walking in on the performers.
"A dog ran into the Fisht Stadium, we took it away,'' he said. "God forbid something like this happens at the actual opening ceremony. This will be a disgrace for the whole country."