Sochi 2014: Wada fears over 'undetectable' drug for sale

By Richard Conway
BBC Radio 5 live sports news correspondent
Last updated on .From the section Winter Olympics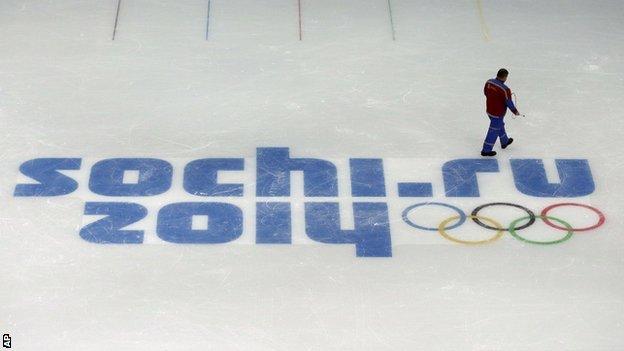 Claims that a new muscle-growth drug, undetectable to testers, has been offered for sale are "shocking", says the World Anti-Doping Agency (Wada).
Full Size MGF is said to develop muscles at twice the natural rate.
It was allegedly offered to an undercover reporter by a scientist from the Russian Academy of Sciences.
"It is outrageous someone is producing substances like that and passing them on with the risk to an athlete," said Wada president Sir Craig Reedie.
The reporter for German broadcaster WDR, which aired a programme on the issue this week, was told it would cost 100,000 euros (£83,000 / $135,000) to "prepare" an athlete for the Winter Olympics.
Wada believes a quarter of the world's drugs are available on the black market, something it believes has clear implications in its efforts to prevent doping in sport.
At a Wada news conference at Sochi's Olympic Park on Thursday, director general David Howman detailed the illicit sale of drugs, highlighting the theft of new products being tested by pharmaceutical companies.
"We are aware the black market exists for products in the research and development process for medical companies and are being stolen," he said.
"That's why we have an arrangement with the pharmaceutical industry so that when we are aware of products being made available on the black market we let them know."
When asked about Full Size MGF, he added: "It's very shocking this drug was only trialled on animals. That is outrageous but it is not surprising."
Reedie warned athletes that new regulations allow doping control samples to be re-tested for up to 10 years, something that would allow new testing techniques to retrospectively catch drug cheats.
Around 2,500 tests will be carried out during the Sochi Winter Olympics, with a further 1,200 "targeted" tests carried out post-competition.