10 worldwide medal hopefuls for Sochi 2014: Sven Kramer
From the section Winter Olympics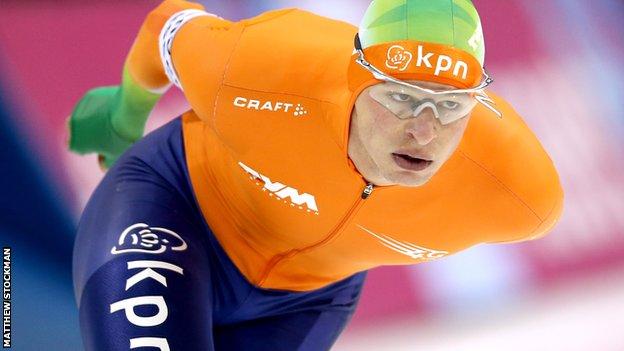 Speed skating
Career highlights
Kramer has utterly dominated long-distance races outside of the Winter Olympics.
He is world record holder in the 5000m, 10,000m and team pursuit, and unbeaten over those three events in the 2013-14 World Cup season.
The Dutchman has also won 13 gold medals at the World Single Distance Championships and six titles at the World All-Round Championships, but his only Olympic gold came in the 5000m four years ago.
Career lowlights
In 2010, Kramer made headlines for his angry reaction when, immediately after winning the 5000m, an NBC reporter asked him to identify himself, his country and the event he had won. Incredulous, he responded: "Are you stupid?".
American media could not resist asking "who is stupid now?" after Kramer was stripped of 10,000m gold, having incorrectly changed lanes on the advice of his coach Gerald Kemkers.
Did you know?
Kramer has an added incentive to win multiple gold medals - in order to overtake long-term girlfriend Naomi van As, a field hockey player who won Olympic gold with the Dutch team in 2008 and 2012.