Sochi 2014: British curlers 'capable' of winning medals

By David McDaid
BBC Sport in Sochi
Last updated on .From the section Winter Olympics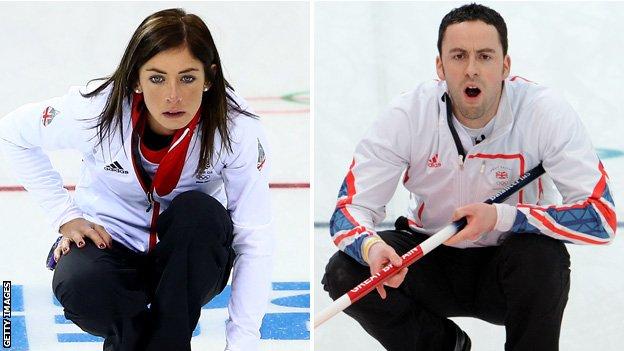 Britain's curling teams believe they are capable of winning medals as they prepare for the start of their Winter Olympics campaigns in Sochi on Monday.
David Murdoch's men begin the round-robin stage with a match against host nation Russia at 05:00 GMT.
The women's team, led by Eve Muirhead, open against two-time Olympic champions Sweden at 10:00.
"It's the one medal we're missing. If we perform as we know we can, we'll be close," skip Muirhead told BBC Sport.
Murdoch said: "We're giving everything to try and achieve a medal, and I think, with this team, we're certainly capable."
Muirhead's team enter the competition as world champions, having beaten Margaretha Sigfridsson's Sweden in the final in Latvia last March.
"We've got a tough, tough start. We know we're going to have to put in one of our best performances early on, but we're ready for that," said Muirhead.
"We've had a fantastic last few seasons with world, European and Grand Slam titles under our belts, so we know how to win these major championships."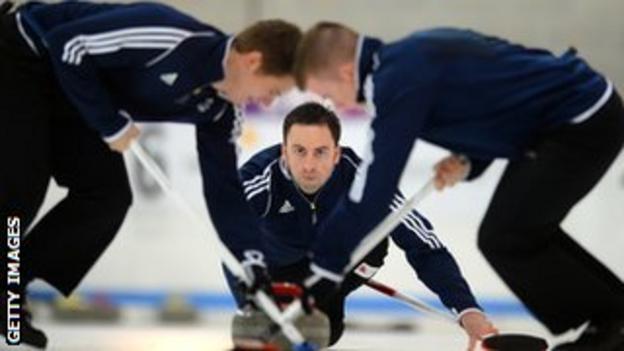 Four years ago, under Muirhead, Team GB failed to reach the semi-finals at the Vancouver Games, winning only three of their nine round-robin games.
But the 23-year-old feels different this time.
"I was a bit star-struck in Vancouver," she admitted. "But all five of us feel relaxed here and we're just looking forward to getting going.
"We're here for business, we're not here to have fun and take in everything."
At 35, Murdoch plays in the Winter Olympics for the third time.
Although he has won two world titles and three at European level, an Olympic medal of any colour has eluded him.
"It's certainly unfinished business for me," he said.
"I made a commitment four years ago to move house to be closer to train harder with the guys."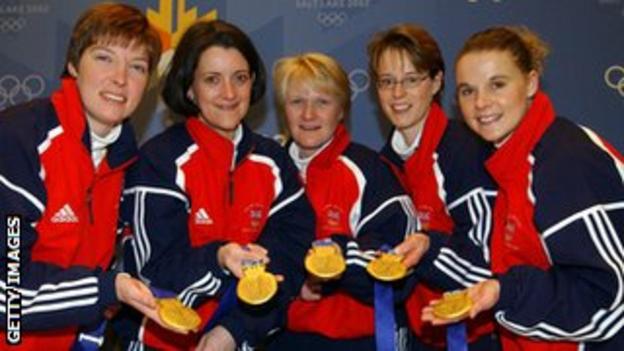 The main threats to the men's bid will come from reigning Olympic champions Canada, as well as Norway and Switzerland.
"There are a lot of really good teams here and every game's going to be a grind," Murdoch added.
"We saw at the World Championships, where we won bronze, just how hard it is.
"But we came out of that top of the round-robin league and we're hoping to do the same here.
"We've actually got a lot of confidence within the team. We really believe in each other and if we can get off to a good start, we're a really good team with momentum."
Both British teams have won Olympic gold; the men in 1924 and the women - under skip Rhona Martin - in 2002.