Sochi 2014: Thomas Morgenstern on his 'horror crash'
By Nick Hope
BBC Olympic sports reporter
Last updated on .From the section Winter Olympics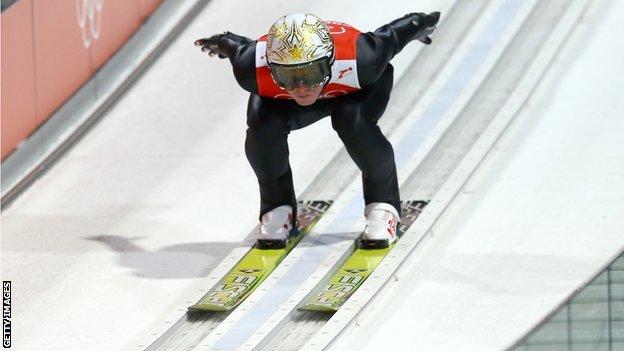 "I enjoy every day, because every day can be the last one," Thomas Morgenstern told BBC Sport.
Four weeks ago, the three-time Winter Olympic champion ski jumper would never have considered uttering those words.
In early January, the then 'fearless' 27-year-old Austrian was in confident mood for his third Games, having recently finished as the runner-up in the highly respected 'Four Hills' series.
But on 10 January, he suffered a horror training crash ahead of the Kulm World Cup in his homeland.
Morgenstern lost control moments after taking off from the bottom of the fifth largest ski jump in the world - measured at 200m - hitting the ground at about 60 mph.
He lost consciousness at the scene and suffered what were described at the time as "severe" head injuries, in addition to a bruised lung.
On Sunday - almost a month to the day since the accident which left him in intensive care - he will compete in the 'normal hill' (90m) final in Sochi.
"I was in my hospital bed thinking 'why am I lying here?'" he said. "I didn't and still can't remember what happened."
"It was the hardest time of my life.
"To take part in any competition and go back on the hill after what has happened was so difficult and even to think about ski jumping again was hard."
A talented sportsman as a child, he considered cross country skiing, but there was something special about ski jumping.
"I think I'm a man who is born to fly," said Morgenstern who has licences to pilot helicopters and some types of planes.
"If you fly like a bird or an eagle it's a kind of freedom, an absolutely fantastic and great feeling."
He certainly soared at the 2006 Turin Olympics in Italy, winning both individual and team gold medals in the 'large hill' (120m) events.
In Vancouver there was more success in the form of another 'large hill' team title; however, he looks back on those Olympics with mixed emotions.
"Winning with the team is always special because you are sharing the experience, but it [the Vancouver Games] was not that good for me personally," he said.
"The atmosphere was different [as the defending Olympic champion] - there was more pressure and more mistakes."
His experiences four years ago have had an impact on his preparations for Sochi and he will complete fewer jumps at these Games than in previous events.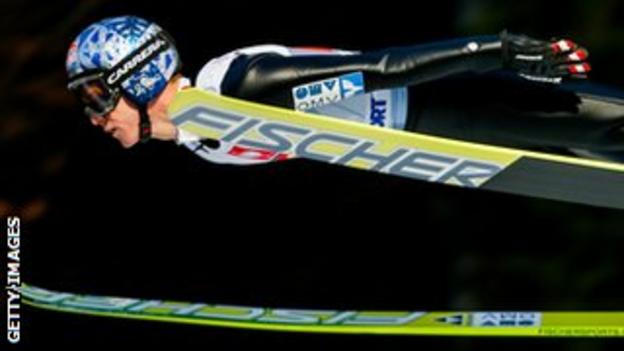 "I made a big error in Vancouver and did too much training," he said. "Here I have done less and just focus on feeling the best I can."
Although physically healed from the crash in Austria and from another on an Olympic-sized 90m 'ski jump' in Germany before Christmas, there is psychological scarring.
It is clear Morgenstern is not enjoying the sport the way he once did.
"I still don't know how it's possible to fall like this when the [jumping] conditions were good," Morgenstern said.
"If you don't know what the problem is or how you can make it different in the next jump, then it's getting dangerous."
The seven-time world champion added: "I'm not really looking forward to doing any jump on the 'ski flying hill' in the future.
"I think I am finished with 'ski flying' and now I'm focused on the Olympics first and then I will think about myself and my next steps."
A week in hospital has given him a new perspective on life and he admits to being "honoured and grateful" to the Austrian Olympic selectors who took a chance on him for Sochi.
After taking part in the normal hill (90m) final on Sunday, he will also compete in both the individual and team large hill (120m) competitions from 14-17 February.
He admits he would "love" another medal.
"I would be the luckiest man alive," he said. "After these moments, to come home with a medal in my pocket would be an awesome feeling."