Sochi 2014: David Cameron missed opportunity, says Bach

By David Bond
BBC sports editor in Sochi
Last updated on .From the section Winter Olympics
David Cameron's decision not to attend the Winter Olympics in the Russian city of Sochi is a "missed opportunity", according to International Olympic Committee president Thomas Bach.
In an exclusive interview with the BBC, Bach said politicians like the British prime minister should have visited the Games, after some world leaders were accused of snubbing the event.
Political tensions with Russian leader Vladimir Putin and concerns about the country's stance on gay rights have been blamed for a number of no-shows.
United States President Barack Obama and German Chancellor Angela Merkel are among several powerful politicians not to have travelled to Sochi.
Asked whether he was disappointed Cameron had failed to attend the Games, Bach said: "Everybody who is here and who is ready to listen and see will know that here are great Games going on for the athletes.
"I can only invite and say 'come, see and then make your decision'.
"I always think if you don't have a dialogue, it's a missed opportunity. A dialogue is always better than talking about each other. It's always better to talk with each other."
While it is unusual for a British prime minister to attend a Winter Games, some senior IOC officials believe Cameron should have come to Sochi given London staged the 2012 Olympics.
Instead, Culture Secretary Maria Miller attended last week's opening ceremony, staying until Monday to watch Team GB athletes in action.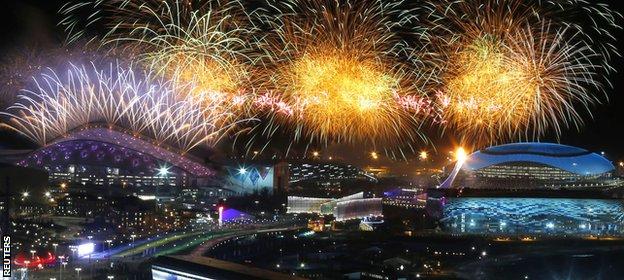 Downing Street has denied Cameron refused to go because of strained diplomatic relations with Moscow.
"Every government needs to take the decision as to how best to support their athletes," added Bach. "For the IOC, what is important is to ensure the Olympics are not used as a political stage."
With the first week of the Games almost over, Bach is happy with how they have gone so far.
In fact, the IOC is so reassured by the way organisers have handled the Games that it has stopped holding daily meetings with the hosts.
"It's going very well and you know this when you speak with the athletes," said Bach, a former Olympic fencer who won gold at the 1976 Games.
"I have been talking to quite a few and I haven't heard a single complaint, and this is what counts because the Games are for the athletes."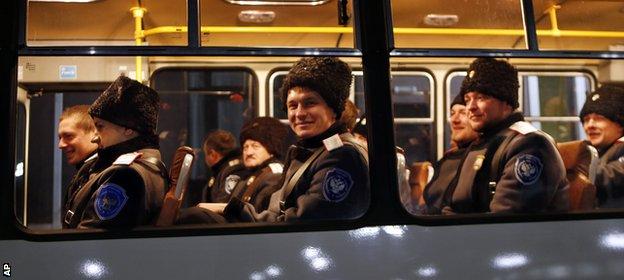 Bach, who is a just a few months into an eight-year term after succeeding Jacques Rogge in September, also praised the security operation, saying competitors had told him personally how safe they felt.
"The Russian authorities are doing this very well and having the checks as far as possible from competition venues or the Olympic Park, and addressing the issues in a way which doesn't infringe on the Olympic atmosphere," he said.
He admitted the warm weather in the mountains was posing some challenges, but said he was optimistic Sochi's contingency plans would ensure the remaining events run smoothly.
The Games are due to end on Sunday, 23 February.
On the question of gay rights, Bach said he believed the Games would help change attitudes in Russia, despite the introduction of legislation last year that banned homosexual propaganda.
The 60-year-old German said the warm response from volunteers had left him with a positive impression that a "new Russia" was emerging.
"I hope this will continue and the Games will contribute to this," he said.
"From the very beginning, in one of the conversations I had with President Putin, he gave me the reassurance that, for the participants in these Olympic Games, there would not be any discrimination of any kind, including on sexual orientation, and that the charter would be fully applied. This has been respected."