Sochi 2014: Zoe Gillings 'super excited' ahead of third Olympics
Last updated on .From the section Winter Olympics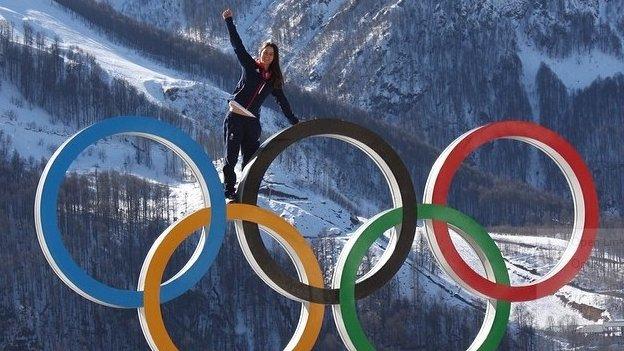 Snowboarder Zoe Gillings has said she is "super excited" to compete at her third Winter Olympics.
The 28-year-old from the Isle of Man will take part in the women's snowboarder cross event on Sunday, representing team GB in Sochi.
She added: "When I was a kid I hoped to compete in the Olympics some day but never dreamt I would compete in three."
Four years ago she finished eighth at the Vancouver Games after suffering a knee injury in the semi-final.
She missed out on the final and a potential medal opportunity by one place.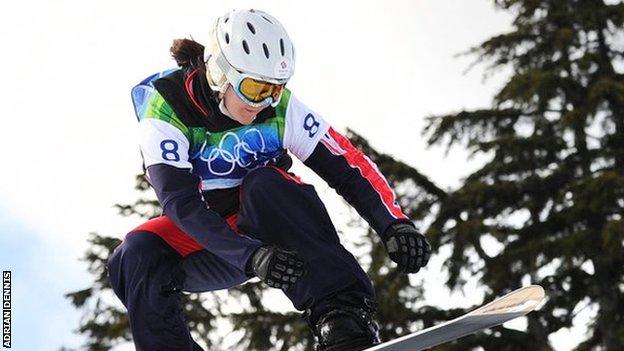 She competed at her first Games at the age of 20 when it was held in Turin in 2006, finishing 15th.
She said: "The course looks very big and fast, which should make it very good for TV.
"I've been getting tons of good-luck messages from back home, which is lovely and I'm so grateful for their support.
"The weather here in Sochi is super warm. People have been sunbathing the past couple of days which is crazy since we are at the winter Olympics!"
Twenty-four athletes will take part in training runs on Friday and Saturday ahead of Sunday's competition.
The timed qualification runs will give each athlete a seeding.
Gillings added: "Hopefully the course holds up well under the heat.
"They are putting chemicals on the snow now to keep it from melting, so right now the course is basically pure ice."