Sochi 2014: Fog forces Olympic event postponement
Last updated on .From the section Winter Olympics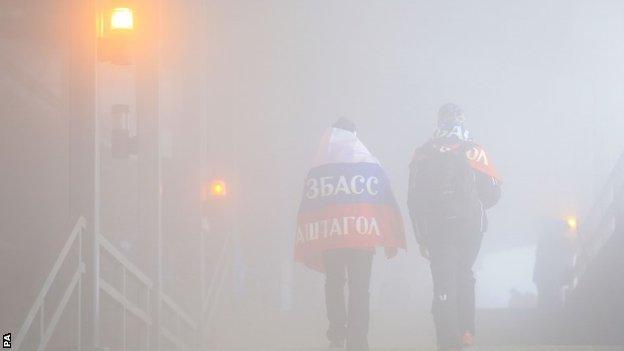 Weather has forced the postponement of Monday's men's snowboard cross event and the men's mass start biathlon at the Winter Olympics.
Heavy fog shrouded the Rosa Khutor Extreme Park, the venue for the snowboard cross event, and organisers waited in vain for it to clear.
The event has been rescheduled for Tuesday at 06:30 GMT.
The biathlon had already been postponed from Sunday and will also be held on Tuesday (10:30 GMT).
The fog meant the athletes would be unable to see the shooting targets.
It is the third time that a biathlon race at the Olympics has been postponed.
At the Nagano Games in 1998, the men's sprint was called off after heavy snow and fog forced the race to be stopped. It was started again the following day.
In Sapporo in 1972, the same scenario happened in the men's 20km individual event.