Sochi 2014: Faces of the Games
By Ollie Williams
BBC Olympic sports reporter in Sochi
Last updated on .From the section Winter Olympics
These faces shaped the Sochi 2014 Olympic Games.
More than two weeks of competition produced all-time legends, unlikely heroes, personal disasters and political intrigue.
Here are some of the names - and their stories - set to go down in history as Sochi bids goodbye to the Olympics.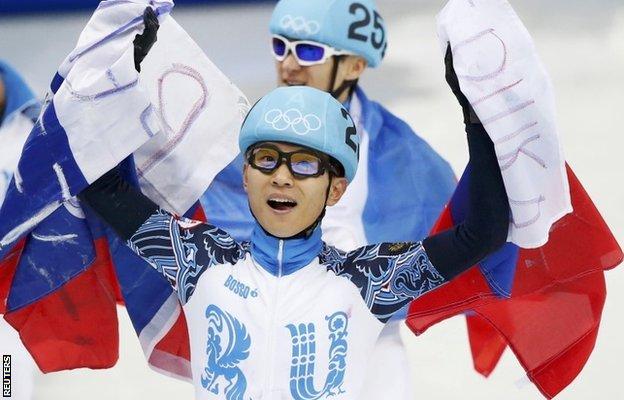 Victor An became a Russian national hero with three Olympic titles and a bronze medal in short track speed skating.
An's victories caused celebrations in Russia and outrage in South Korea, his country of birth. Under the name Ahn Hyun-soo, he had already won three Olympic gold medals at Turin 2006.
However, An fell out with the Korean team as injury hampered his build-up to Vancouver 2010, leading him to switch nations for Sochi 2014.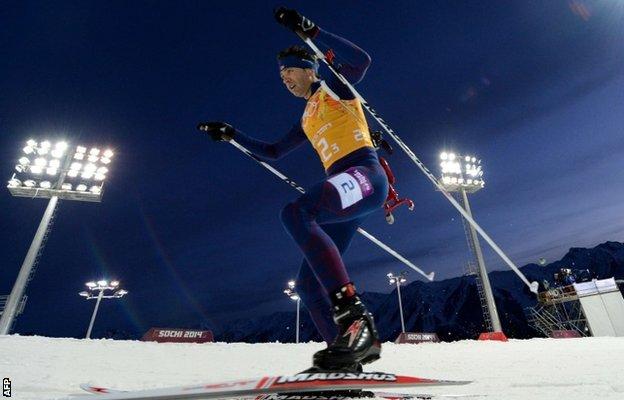 Ole Einar Bjoerndalen is now the most-decorated Winter Olympian of all time.
The Norwegian biathlete, 40, won two more Olympic titles in Sochi to take his all-time count to eight gold medals, four silver and a bronze.
His 13-medal career haul is the finest in winter sports history, taking him above retired compatriot Bjoern Daehlie, who also won eight Olympic titles among his 12 cross-country skiing medals.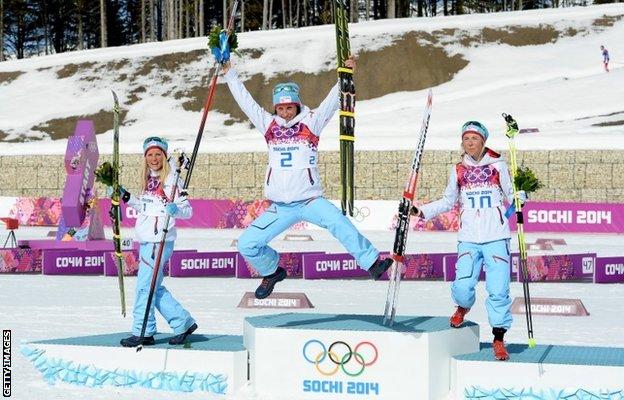 Norway also has the most successful female Winter Olympian of all time in Marit Bjoergen (centre), who won three cross-country skiing titles in Sochi.
The 33-year-old has now won six Olympic gold medals alongside three silver and a bronze in her career, taking five medals in a particularly impressive Vancouver 2010.
Bjoergen could close in on Bjoerndalen's overall 13-medal record if she chooses to compete at the next Winter Olympics in Pyeongchang, South Korea.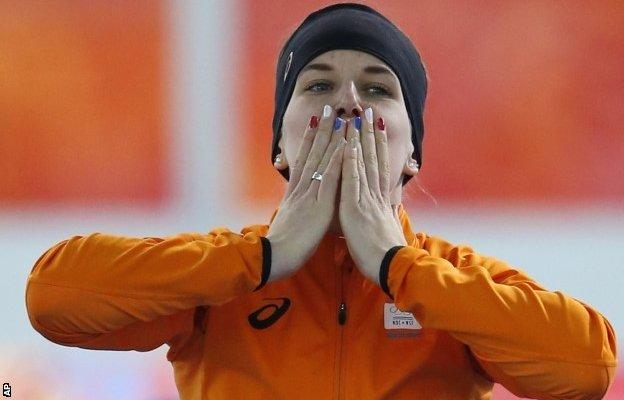 Ireen Wust became the face of Dutch speed skating dominance as she won two gold and three silver medals in Sochi.
Wust is now the most successful athlete in Dutch Olympic history at the age of just 27.
The Netherlands won 23 of the 36 medals on offer in speed skating, sweeping the podium on four occasions.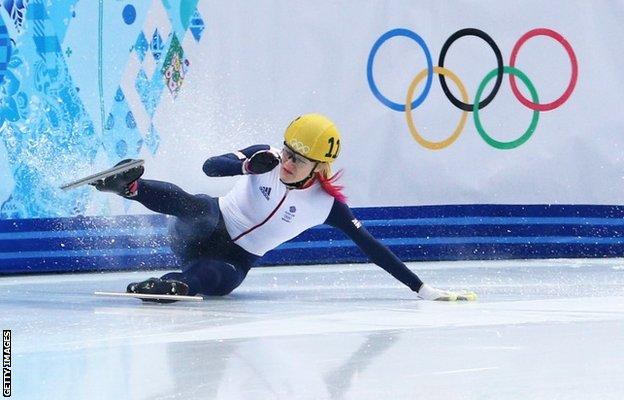 Elise Christie's soap-opera Olympics captivated a British audience.
The 23-year-old, billed as a leading medal contender in short track skating, was disqualified in all three of her events.
In the aftermath of her 500m final, where she was penalised for colliding with South Korea's Park Seung-hi, the Scot received online abuse from Korean fans and closed her Facebook and Twitter accounts.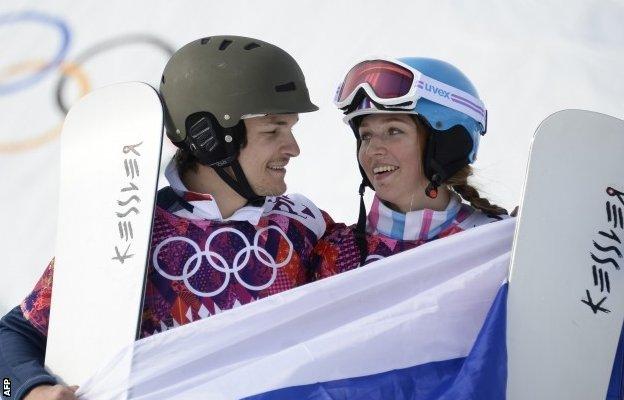 Husband and wife Vic Wild and Alena Zavarzina won gold and bronze respectively within 15 minutes of each other in snowboarding.
Wild, who grew up in the United States before meeting Zavarzina, marrying her and switching nationality for Sochi 2014, won the men's parallel giant slalom title after Zavarzina had finished third in the women's event.
Wild went on to add gold in the parallel slalom to his giant slalom win.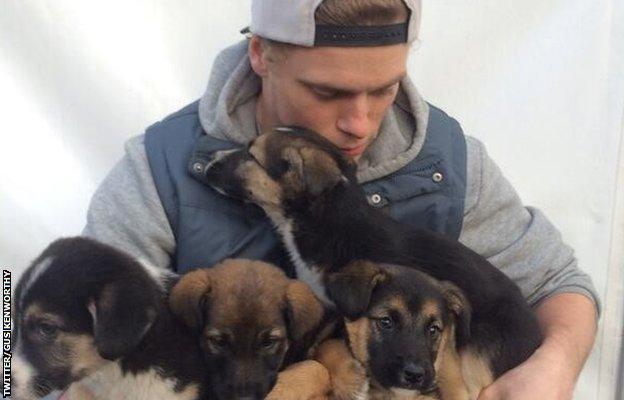 American slopestyle skier Gus Kenworthy won silver in his event, then captured the hearts of millions with his devotion to Sochi's strays.
The Olympic host city's problem with stray dogs had been well documented in the build-up to the Games.
Kenworthy, 22, delayed his return to the United States from Sochi in order to adopt one dog and her four puppies.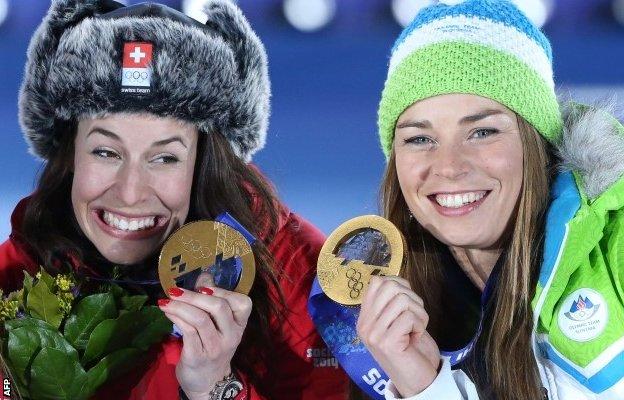 Tina Maze (right) recovered from a disastrous season to win two alpine skiing gold medals at Sochi 2014.
The Slovenian 30-year-old took the giant slalom title having earlier shared downhill gold with Switzerland's Dominique Gisin.
That race made history as the sport's first tie for gold at an Olympic Games.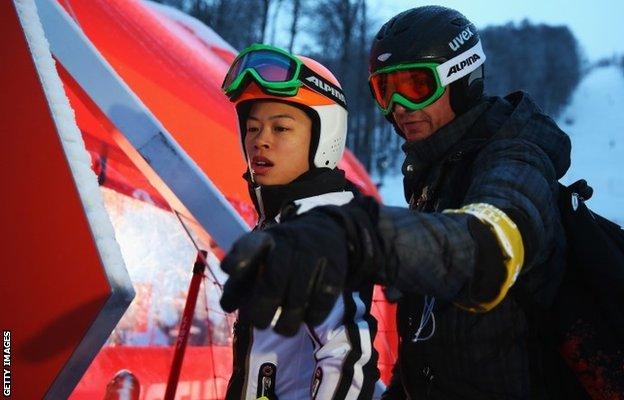 Concert violinist Vanessa-Mae made her much-publicised Olympic debut in women's skiing, having qualified to race for her father's country of birth, Thailand.
The 35-year-old twice successfully negotiated a tricky giant slalom course to finish 67th.
Racing under the name Vanessa Vanakorn, she came last among the finishers and a full 50 seconds off the winner, but above seven athletes who did not complete the course.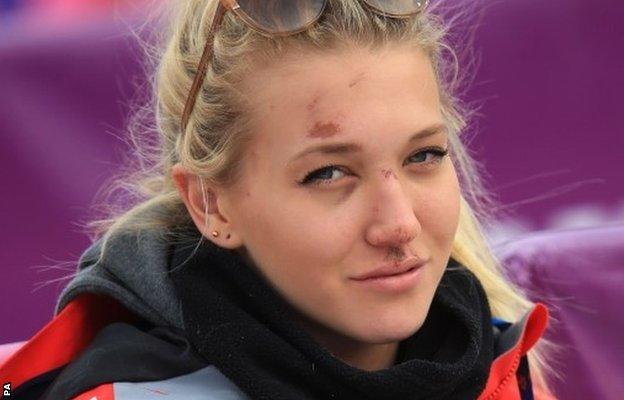 British halfpipe skier Rowan Cheshire had to withdraw from her event after crashing during training, briefly losing consciousness and sustaining concussion.
The 18-year-old had been considered a top-five contender by her coach, having earlier won one of her sport's World Cup events in the build-up to the Games.
Cheshire, who spent a night in hospital after the accident, said she was "determined to be back" for Pyeongchang 2018.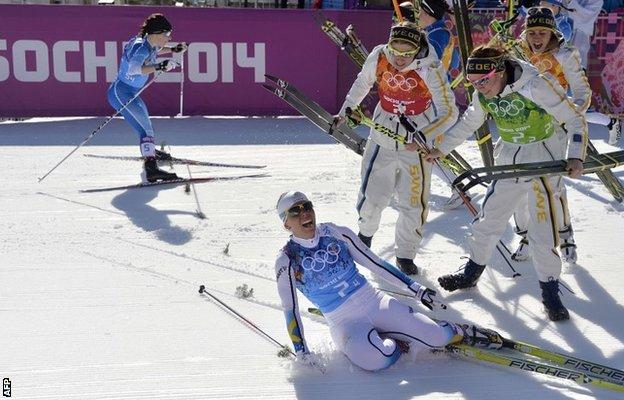 Sweden sealed victory in the cross-country skiing women's relay thanks to a stunning comeback from Charlotte Kalla.
Kalla, 26, took over the last leg of the relay 25 seconds behind the leaders but won a sprint finish before being set upon by overjoyed team-mates.
She finished Sochi 2014 with a further two silver medals, bringing her career haul to five having won gold and silver in Vancouver four years ago.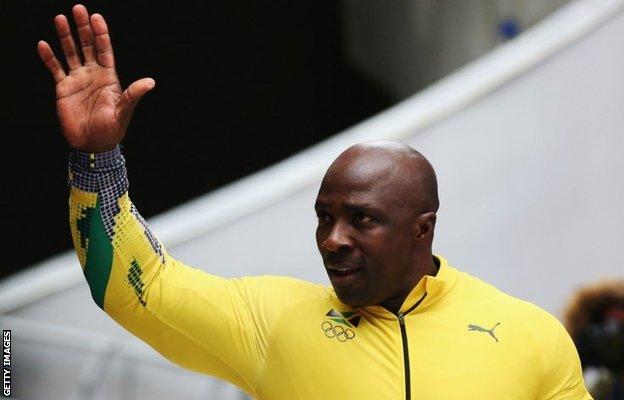 Winston Watts returned to the Olympics for the first time in 12 years as the pilot of Jamaica's two-man bobsled.
The Jamaicans were the talk of the Games, many athletes and fans having been inspired by the nation's 1988 bobsleigh debut and subsequent movie Cool Runnings.
Watts, 46, and brakeman Marvin Dixon finished 29th in their event.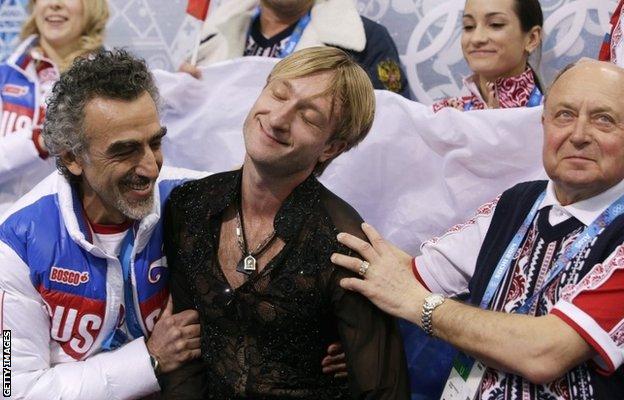 Evgeni Plushenko made a triumphant return to the ice at Sochi 2014, helping Russia to team figure skating gold.
The title was Russia's first gold medal of their home Games and completed a remarkable comeback for the 31-year-old, who had spent the past year fighting back and leg problems.
Plushenko later dropped out of the men's event, which he had won at Turin 2006, but has not entirely ruled out a bid to compete at Pyeongchang 2018.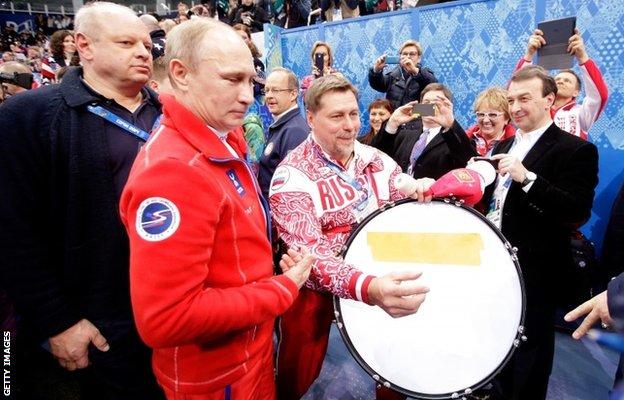 Vladimir Putin made several appearances at Sochi 2014, a Games for which the Russian president oversaw a £30bn-plus investment.
While Russia's men were dumped out of the ice hockey tournament, the hosts still finished the Games at the top of the medal table.
Figure skating appeared to be a favourite for the president, pictured here leaving the flower ceremony of the team event.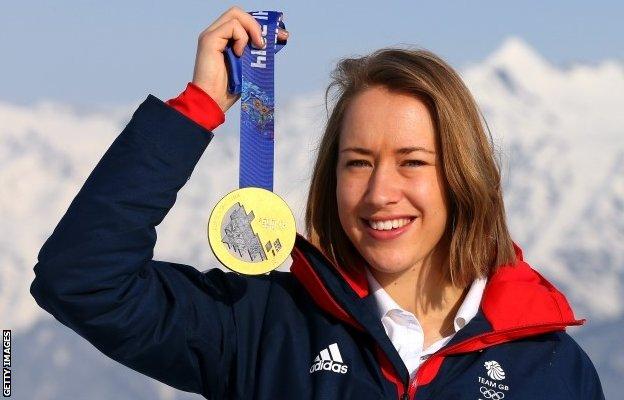 Lizzy Yarnold returns to the United Kingdom as Team GB's lone gold medallist of Sochi 2014.
The Kent 25-year-old raced to victory by a wide margin in women's skeleton, echoing the achievement of her landlady, Amy Williams, in Vancouver four years earlier.
Yarnold's gold contributed to a four-medal haul for Britain, the nation's finest Winter Olympics performance since the inaugural Winter Games of 1924.