Russian freestyle skier Maria Komissarova left paralysed
Last updated on .From the section Winter Olympics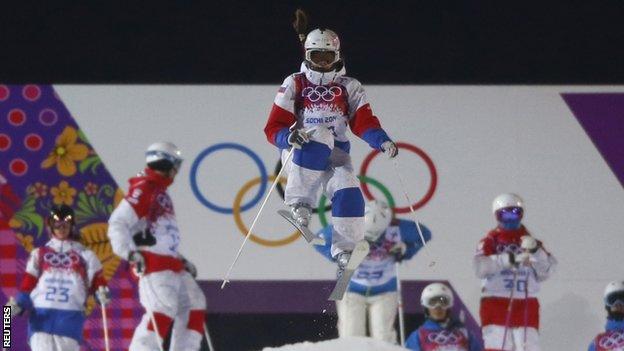 Russian freestyle skier Maria Komissarova has no feeling from the waist down after breaking her spine during training for the ski-cross event at the Winter Olympics.
"I do not feel my body lower than my belly button," she wrote on her Instagram account.
"But I am strong and know that some day I will definitely be on my feet again."
In 2012, Komissarova became the first Russian woman to win a World Cup medal in ski cross, when she finished second in the event at Grindelwald, Switzerland.
After her crash in Sochi, she was visited in hospital by Russian President Vladimir Putin before being moved to a clinic in Munich which has treated several high-profile Russian athletes in the past.
She added: "I do not know where to begin but I do not want to hide from everyone, as everyone is supporting me so much, thank you."
Ski cross is an event in which skiers race down a mountain against each other while negotiating jumps and obstacles.