Murdoch aims to continue curling after cooling retirement talk
By Jane Lewis
BBC Scotland
Last updated on .From the section Winter Olympics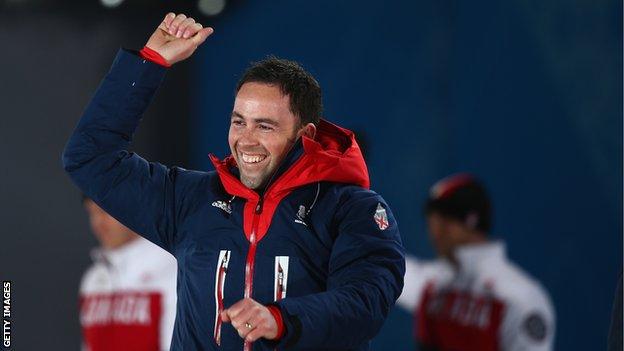 Olympic silver medallist David Murdoch insists he possesses the drive to continue curling at the highest level.
The Team GB skip had considered his future in the sport but told BBC Scotland he was in the form of his life.
"I've done three Olympics cycles now and that's the best part of 12 years. We've still to discuss what we're going to do," he said.
"It's tempting to keep going, that's for sure. It's probably on the cards."
Murdoch's rink were denied gold in Sochi by Canada after a tense semi-final win over reigning world champions Sweden.
"The guys are still young and they're going to get better and better," said Murdoch of his team-mates.
"I feel like I'm in the form of my life just now, so it would be a shame to give it up.
"There's a lot things we need to discuss: our sponsors, sportscotland, our coaching and work out what we're going to do.
"I really have that drive and I feel good.
"My body's in good shape and I'm in good form. When you look forward to that going ahead then you think 'I could keep going for a few more years and keep that training going'.
"When you've had the success you've had, and just how amazing that sensation was of winning and getting something from all that training, you think, 'I might do all that again'.
"It's looking likely and heading towards a yes."
A new-look Scottish rink missed out on the play-offs at the World Women's Championship Curling Championship in Canada.
Scotland were defending champions following skip Eve Muirhead's success last year.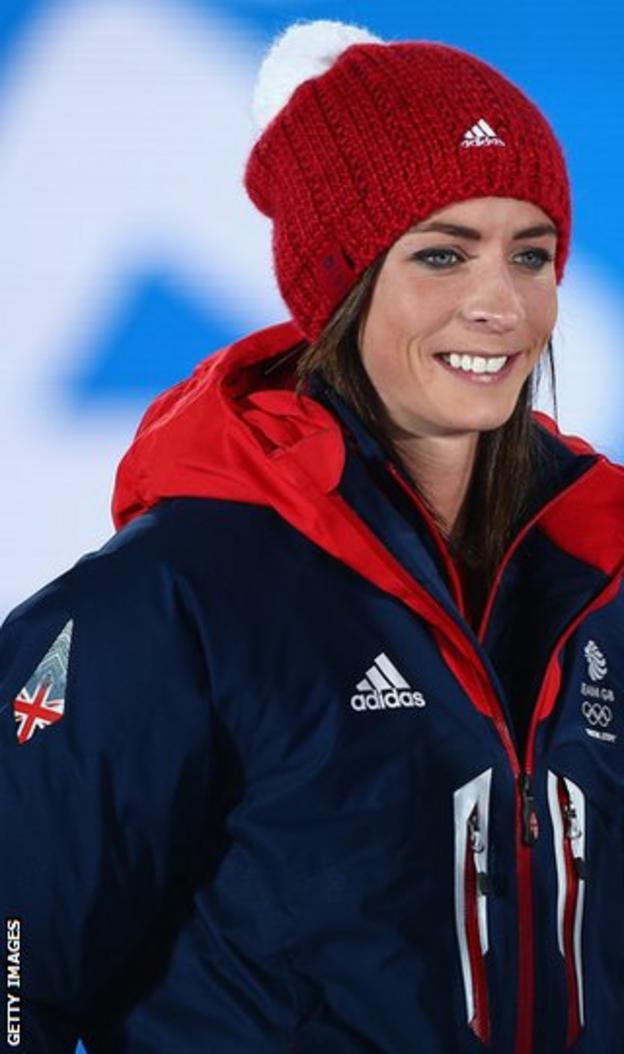 However, Muirhead and her rink-mates were unable to defend the title since the qualifying Scottish Championships were held at the same time as their bronze-medal winning exploits in Sochi.
The same will apply to the men later in the year, with Murdoch missing out on the chance to add to his six medals at World level.
Asked for his views on the policy, Murdoch said: "We all signed up to it and knew that over a four-year period that we were going to the Olympic Games.
"That's really the pinnacle of your career. As an athlete, you want to be playing in everything and you don't want not to be playing in a championship.
"But, as it is just now, the men's and women's championships are going to be on and we're not there.
"Sometimes you just have to accept that. Whether it's the right or wrong decision, as an athlete, you have to respect that.
"They (the women) are the best team in the country just now because the other girls aren't there. In some ways, they're the best team in the country and we have to respect that as well.
"They're trying their hearts out for the nation. For the policy, whether it's right or wrong, that's up for debate; we'll see what comes from that and what we've learned from it.
"We tried something this time and maybe, in some ways, it might've worked because it made us focus on the Olympics.
"On the other hand, you don't get to go to the World Championship, which is frustrating as a player."