Winter Olympics: Mathieu Faivre expelled from Olympics after post-race remarks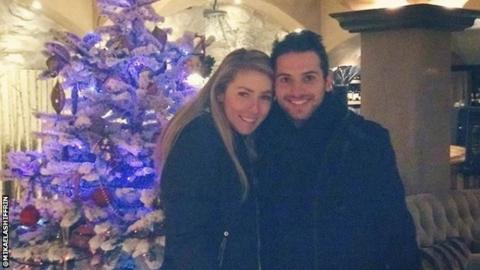 The boyfriend of Olympic giant slalom champion Mikaela Shiffrin has been sent home from the Winter Games following angry comments made after his own giant slalom race on Sunday.
French alpine skier Mathieu Faivre made remarks about his nation's team to journalists after the race.
The 26-year-old finished seventh behind winner Marcel Hirscher in Pyeongchang.
He has since apologised after saying "if you only knew what I think about the group collective."
David Chastan, director for French men's skiing, said Faivre would be returning to France "for disciplinary reasons".
French skiers filled four of the top seven places in the race - led by bronze medallist Alexis Pinturault - but Faivre said he had been "disgusted with the result".
He added: "I'm here to race for myself only. I felt I was skiing well in the second run but when I saw where I'd finished it was like a slap in the face."
Shiffrin won gold in the women's giant slalom last week - her second Olympic title after winning slalom gold in Sochi 2014.
She will compete in the downhill on Wednesday.