Winter Olympics: Elise Christie making 'good progress' in 1,000m bid
Last updated on .From the section Winter Olympics
XXIII Olympic Winter Games
Venue:
Pyeongchang, South Korea
Dates:
9-25 February
Coverage:
Watch live on BBC TV, Red Button, Connected TVs, BBC Sport website and mobile app.
Full coverage times
Britain's Elise Christie has made "good progress" in her bid to be fit for her final Winter Olympic medal chance.
Short track speed skater Christie left the ice in tears on a stretcher and was taken to hospital after a collision with China's Li Jinyu in Saturday's 1500m semi-final in which she "ruptured part of the tendons" in her ankle.
The 27-year-old is due to race in the 1,000m heats on Tuesday at Pyeonchang.
"I'm cautiously optimistic," said Team GB chef de mission Mike Hay.
Hay added Christie was "just desperate" to be able to compete, having also fallen in the 500m final in South Korea after being disqualified in all three events at the Sochi Games in 2014.
Triple world champion Christie returned to the ice on Monday to determine whether she could put her boot on and skate around and will go through a training session on Tuesday.
"If she comes through that - and it's still a big if - then she will compete," said Hay.
"The welfare of the athlete is more important than chasing any medal target. She needs to be fit or else she's not going to be able to compete at the level that she wants to.
"I guess we need to dampen expectations a bit because she's coming back from an injury. Whether she makes it or not is still in the balance and there's obviously going to be an element of risk if she does make it."
The Scot has been wearing a protective boot and has tweeted a video of her on a static bike with the caption "48 hours to try get this sorted".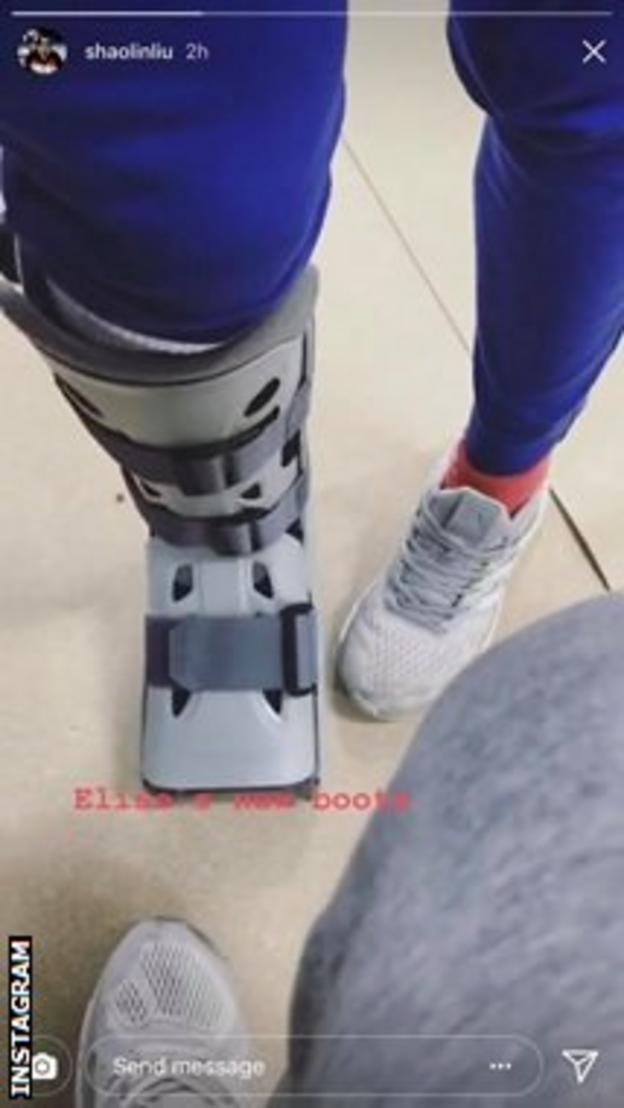 When asked if Christie would receive psychological support to aid her recovery, fellow Scot Hay said: "I'm not really concerned about that.
"She is a different athlete from what she was four years ago.
"Any time you become a [triple] world champion in between times you've got some resilience."
On Sunday, Christie was retweeting positive messages on social media and correcting perceived criticism from what she called "short-track experts".
She tweeted: "I would like to thank everyone for the support. You have no idea what it means to me. I have so much love for my country."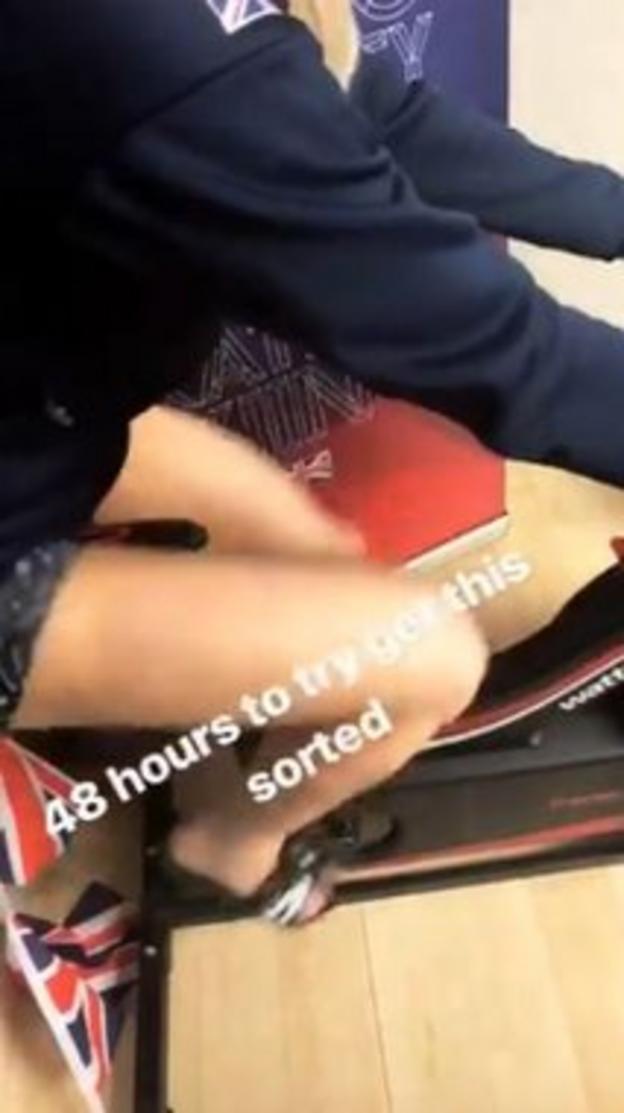 'A devastating run of bad luck' - analysis
Nicola Minichiello, retired British bobsleigher on BBC TV
"At this point I'd just be filling her with positivity. She's had a devastating run of bad luck through the Olympics and at the back of her mind might be, 'Is this just not meant to happen?'.
"She is a phenomenal athlete, but she's just had incredibly bad luck."
Chemmy Alcott, Four-time Olympic alpine skier on BBC TV
"If Elise can get herself fit enough to start the 1,000m race, she has an excuse to not be at her best. When you have that excuse, it does allow you to perform.
"It depends on the level of the injury. If it is just a little something there and she can forget about it, it could be a surprise - a good surprise.
"She is triple world champion, she has achieved so much so if it doesn't go the way she hopes, she has all that to fall back on. If it's not to be, it's not to be."
David McDaid, BBC Sport in Pyeongchang
"Everyone is very conscious that it doesn't turn into a repeat of Sochi. Team-mate Charlotte Gilmartin is a good person to have around. Coach Nick Gooch has known Elise for the past 10 years too, has worked with her, and knows how to calm her down and make her think straight.
"They are very careful to make sure she is thinking in the right way. She did say the 1500m isn't her priority - it is the 1,000m.
"She has been on social media today and seems quite smiley but she is wearing a protective boot. They might even wait up to 20-30 minutes before the heat of the 1,000m to decide if she will race.
"The first heat is on Tuesday - it will take just about 90 seconds - then she has a full day on Wednesday and Thursday before coming back to complete in the quarters and semi-finals.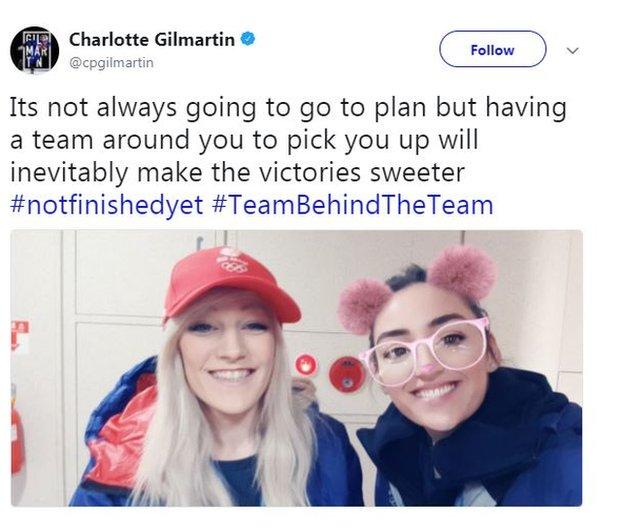 Timeline of Olympic heartache for Christie
Christie came into the Games as a triple world champion following a momentous 2017 for the Scottish skater.
She was one of Team GB's certainties for a medal in Pyeongchang but so far the bad luck that blighted her displays at Sochi has returned.
Sochi 2014
Disqualified in the

500m

- involved in a crash which affected the chances of South Korea racer Park Seung-hi.

Judged not to have finished in her

1500m

heat

Penalised in the

1,000m

, her final event, when she was deemed to have impeded China's Li Jianrou on the final lap of the semi-final as they both fell over.

After that Olympic Games Christie was then subjected to

death threats and online abuse

from disgruntled South Korea speed skating fans about the 500m crash
Pyeongchang 2018
Crashed out of the

500m

final on the last lap when her hand came in contact with Dutchwoman Yara van Kerkhof's boot. Left the ice in tears and gave an emotional interview to BBC Sport

Crashed out again in the semi-final of the

1500m,

and taken off the ice in tears, with an injured ankle.