Olympic skiing medallist Jeret 'Speedy' Peterson commits suicide
Last updated on .From the section Winter Sports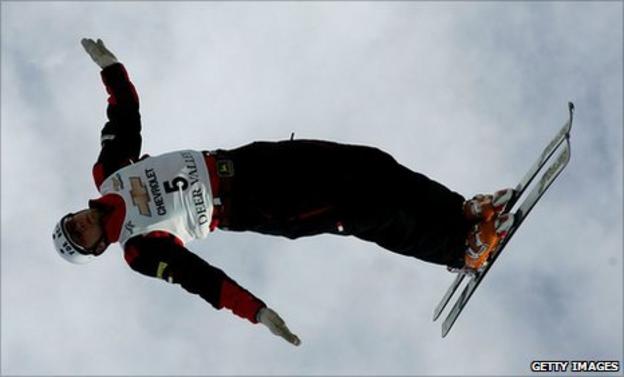 Olympic freestyle skiing medallist Jeret 'Speedy' Peterson has been found dead from a gunshot wound in Utah.
The 29-year-old won silver in the aerials at the 2010 Games in Vancouver.
Police said Peterson had shot himself in a remote canyon east of Salt Lake City. He had been arrested on Friday in Idaho on a drink-driving charge.
Known for his trademark 'Hurricane' jump, Peterson won the World aerials title in 2005.
The CEO of the United States Ski team, Bill Marolt, said: "Today is a sad day in our sport. Jeret was a great champion who will be missed and remembered as a positive, innovative force on not only his sport of freestyle aerials, but on the entire US Freestyle Ski Team family and everyone he touched."
Lieutenant Justin Hoyal, a spokesman for Unified Police of Greater Salt Lake, said Peterson was found on Monday night shortly after he had called emergency dispatch to say he was going to kill himself.
Hoyal added that they found suicide note but declined to reveal what it said. Peterson had been bailed after being detained on charges of speeding and drink-driving in Hailey, Idaho on Friday.
He was travelling at an estimated 70mph in a 25mph zone, police added. He failed three sobriety tests at the scene, and pleaded not guilty to the charges.
Peterson gained his nickname 'Speedy' at the age of 11 from the big helmet he used to wear, reminiscent of the cartoon character Speed Racer.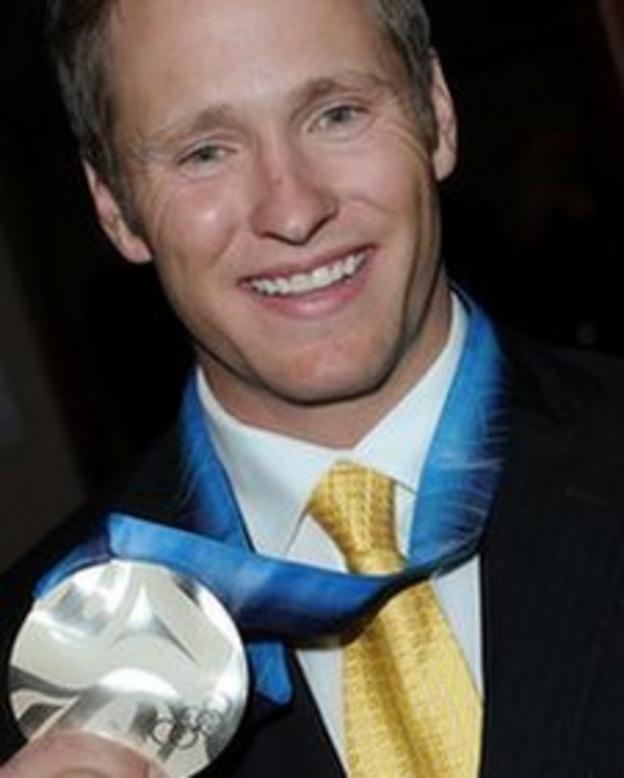 His Hurricane manoeuvre was designed to be a high-risk, high-reward jump - five twists wrapped inside three somersaults.
Peterson said he named it as it felt like he was inside a hurricane when attempting the jump.
He had seven wins on the World Cup circuit, and was a three-time American champion, but it was his Olympic silver medal that he was most proud of.
After finishing ninth at the 2002 Games in Salt Lake City, he was kicked off the US team at the 2006 Olympics in Turin.
Going into the Games with a strong medal chance, he ended up seventh. He subsequently got into a drunken altercation with a colleague and was sent home by officials.
Peterson later said he was still coming to terms with an incident six months before the Turin Games where a friend shot himself in front of him.
He recovered to win the silver medal in Vancouver, narrowly failing to beat Alexei Grishin of Belarus to the gold.
Peterson said after that success: "I know that a lot of people go through a lot of things in their life, and I just want them to realise they can overcome anything.
"There's light at the end of the tunnel and mine was silver and I love it."
Carma Burnett, who knew Peterson when he was starting out in freestyle skiing at the Bogus Basin resort, told KTVB in Boise, Idaho: "Not only was he athletically gifted, he was charismatically gifted.
"I can't think of another Olympian that probably gave the United States such a warm and fuzzy feeling. He is a treasure, and he made all of us proud. He made Idaho proud. He made the United States proud."