Jersey's Will Golder selected for GB bobsleigh squad
Last updated on .From the section Winter Sports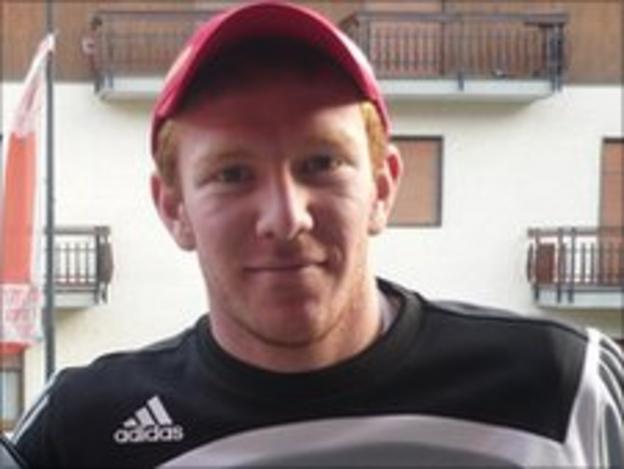 Jersey bobsleigh driver Will Golder has been selected for the Great Britain squad for the third season in succession.
The 22-year-old will drive Great Britain's two-man and four-man sleds in the Europa Cup, America's Cup and World Junior Championships.
He was picked after final trials in Latvia and will race in next month's British Championships in Germany.
Golder and fellow islander, Kevan Crowell, raced in the 2010 Europa Cup.
And he says he is now aiming to make the full British team for the 2014 Winter Olympics in Socchi.
"I think that I've got a great chance of going," Golder told BBC Radio Jersey.
"I've now got to train and work full time to get there.
"This will be my job now on so we're working on getting the sponsorship and support to get there," he added.
And patriotic Golder says he is proud to represent Jersey as well as Great Britain.
"Wherever I go I've got my Jersey flag," he said. "I've got a Jersey flag on my sled and I always have Jersey as a link."