Serita Shone given tablet computer by British and Dutch
Last updated on .From the section Winter Sports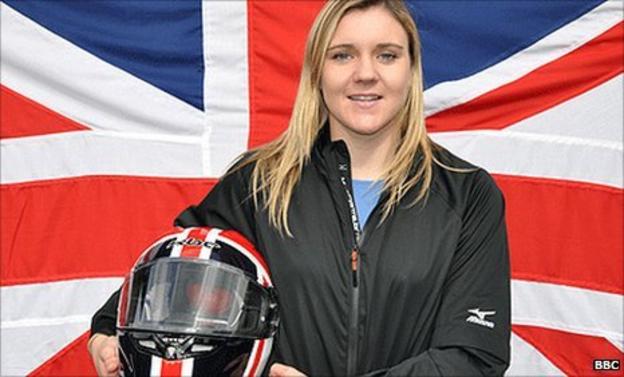 The Great Britain and Netherlands bobsleigh teams have joined together to buy a tablet computer for Serita Shone after she fractured her spine in a training accident.
It is hoped that Shone, 22, who is in hospital in Germany, can continue her studies while recuperating.
Great Britain performance director Gary Anderson said: "This was a fantastic gesture by all the athletes."
"This shows the sportsmanship that exists in our sport."
He added: "I would like to thank our friends from the Netherlands for this generous gesture.
Shone, a former heptathlete, was training for the British Championships in Winterburg, Germany when the accident happened.
The competitors who won prize money at last week's competition raised the funds to buy Shone the computer, which will allow her to work on her MSc in sport and exercise nutrition dissertation, as well as stay in contact with friends and family.
Shone is expected to make a full recovery while her team-mate Fiona Harrison has returned home to continue treatment for head injuries.
Anderson continued: "We have been told by the consultants at the hospital that Serita will have further surgery on Tuesday.
"She is now in a comfortable condition and understands what is happening."