Funding worries for Team GB snowboarder Tom Farrow
Last updated on .From the section Winter Sports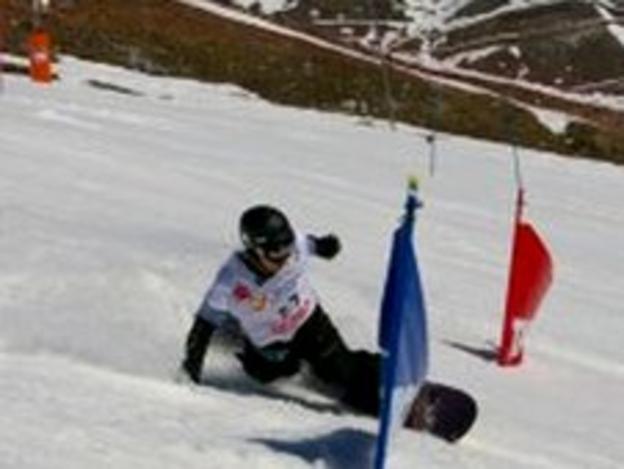 The newest member of the British snowboard team, Tom Farrow, says he is struggling to find the £17,000 funding needed to get him through the season.
The 23-year-old, from Sheffield, is heading to Sweden for training at the end of the month.
Farrow says he will have to drop out of future trips if he cannot raise the money needed to train and compete.
"I'm working at Pizza Hut at the moment trying to save up as much money as possible," he told BBC Radio Sheffield.
Farrow was selected for the British snowboard cross team for the first time in October, meaning he has had little time to save up for the new season.
"I didn't know until last month that I'd got on the team," he said.
"I first start snowboarding when I was 12 playing computer games. I kept doing it through secondary school and then when I went to university there was a club and there were a lot of competitions and I got more and more into it.
"It is such a huge figure to raise in such a short amount of time. I've put everything in and so have the family but there is so much more required.
"We're all in the same boat in the team and we're all trying to raise as much money as possible.
"In Alpine countries the funding is immense for skiing and snowboarding, but in the UK it comes from the riders."
The £17,000 pays for Team GB fees, air fares, living expenses, lift passes and equipment and Farrow hopes that by the end of the year he will be good enough to find corporate sponsors for future funding.
Farrow and the other nine members of the snowboard cross team are training to represent Great Britain at international competitions throughout Europe, the World Cup and eventually the 2014 Winter Olympics in Russia.