Bobsleigher Fiona Harrison keen to return after crash
Last updated on .From the section Winter Sports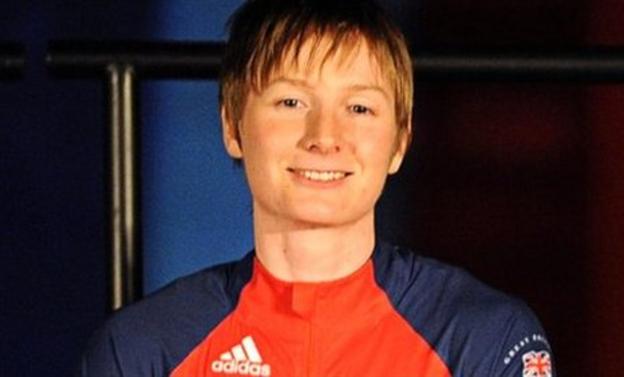 British bobsleigh driver Fiona Harrison is determined to make a swift return following a training crash in Germany.
Harrison suffered concussion in the accident, which left brakewoman Serita Shone in hospital with spinal injuries, but both are expected to fully recover.
"It looks worse than it feels but I'm making a good recovery," Harrison said.
"I need a scan to check everything is normal, which the neurologist said it is, and I just want to get back on the ice as soon as possible."
Asked about her recollections of last month's crash, Harrison told BBC Radio 5 live: "I remember up to two seconds within the crash and have fragments of memory almost immediately afterwards.
"I've been looked after really well, I've had a thorough check with the neurologist and I'm absolutely fine. I've spent all year building up to it and to be taken off the ice this early in the season is just gutting and I'm really eager to get back there.
"I was coming around corner 11 and I just stayed on the corner a fraction too long which meant I was a bit too high coming off the end of the corner.
"That isn't dangerous in itself but if you imagine a car with two wheels on the kerb and two wheels off the kerb and then you drive it and it sort of flops off, when it flopped off I knocked my head on the side of the bobsleigh which started knocking me out.
"I remember going into corner 12 and then don't remember anything after that."
Members of the British and Dutch bobsleigh teams combined to purchase a tablet computer for Shone, who is looking to complete her studies from her hospital bed.
"She's doing really well, she's had two big operations, they've put a lot of metalwork in there to stabilise her spine but all seems to be going well and she's been through a lot more trauma than I have," Harrison said.
"She's a really strong girl, her family are out there and we're all behind her so we just want her to get better as soon as possible."