Zoe Gillings set for quick return after training crash
Last updated on .From the section Winter Sports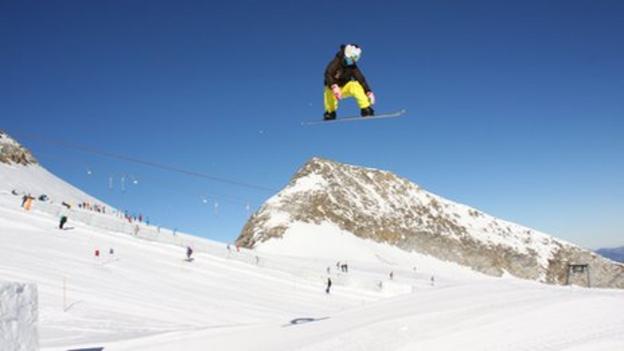 British snowboarding number one Zoe Gillings returns to training this week after a crash on a set of rollers.
The 26-year-old from the Isle of Man hit her head hard in the crash in Hintertux, Austria, where she is training with the Dutch national team.
"I'd been hitting big kickers all morning and came off on a section of rollers," she said.
Gillings' first competition will be December's opening round of the World Cup series in Telluride, Colorado.
"I came down hard and cracked my helmet," she said. "It's just one of those things. It happens in snowboarding.
"I'd been hitting the nine-foot kickers all morning and came off a small double.
"My headache has nearly gone and I hope to get back on snow this week. At least I provided my team some amusement as I kept asking the same questions over and over again for three hours!"
The Manx snowboarder, who was invited to train with the Dutch squad by her former coach Frank Germann, says she is improving every day.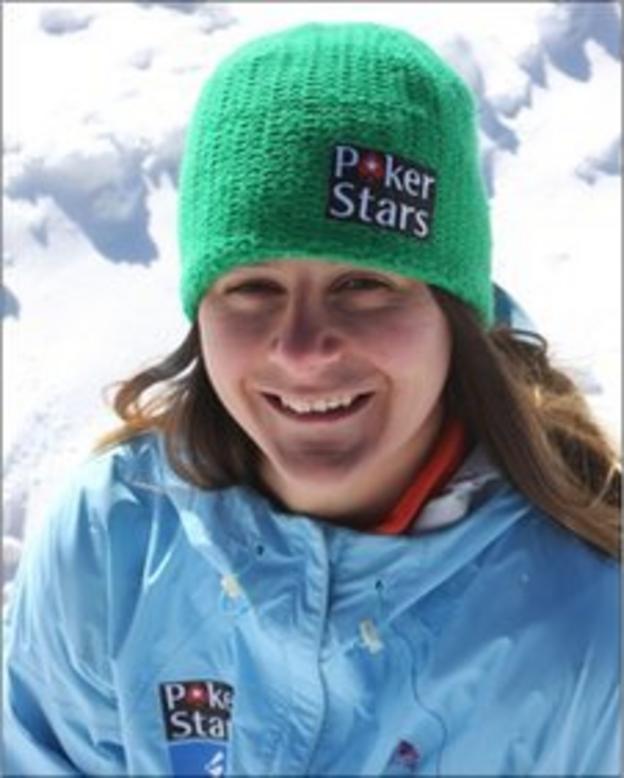 "I've been training in Hintertux now for six weeks," she added. "And I've got two more left.
"It's been brilliant training for an extended amount of time, compared to the four days' training I got last season.
"My Olympic training programme now consists of a World Cup coach, assistant coach, physiotherapist and technician.
"This is the first time in my career I've had access to so many services, all of which are required at the top level.
"I am training with men and women and the facilities are ideal. There are two courses to train on, with all the features involved in boarder cross."
Gillings finished last season with a series of fine results, including a World Cup podium in Switzerland and seventh at the World Championships in Spain.
The Manx athlete has had a turbulent two years, due primarily to funding cutbacks, but also with a knee injury she suffered at the Olympic Games in Vancouver.
The snowboarder is funding her own training program through a business she set up on the Isle of Man earlier this year.
"Since losing UK Sport World class funding last season due to politics right at the top level of British sport, it's been a difficult 12 months," she said. "I didn't know where I would get the money from or if I would have an Olympic training program at all.
"All I knew was that I had to do it myself. Which I have done and will continue to do so."
Gillings will travel to the United States on 9 December for the first World Cup event of the year.