Skier TJ Baldwin claims fourth GB top ranking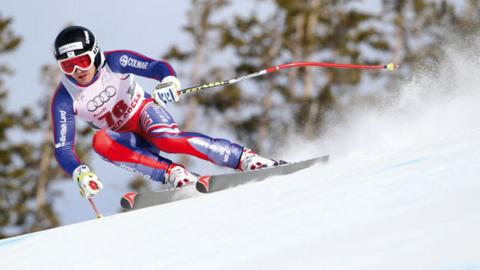 TJ Baldwin has climbed to the top of the British downhill rankings, making him the nation's number one in four of the five Alpine disciplines.
The 21-year-old from Tharston finished sixth in a North American Cup race in Aspen, Colorado last week.
That put him top of the downhill list, a position he already holds for super G, super combined and giant slalom.
"I'm in search of a second downhill result as good as that to lower my average," he told BBC Radio Norfolk.
"Then I'll really be solidly in that GB number one slot and and that should hopefully rank me top 100 in the world as well.
"The next step is to start scoring World Cup points because then I'll be starting much better in Europa Cup races.
"If results come good there then I'll be starting in the top 40 in World Cups and hopefully break into the world's top 30."
February has been an important month for Baldwin, who has also secured sponsorship funding for the remainder of the season from Skyscanner.
"That takes a big worry out the equation," he said.
"Now I can really concentrate on skiing fast rather than worrying if I can afford to go to places."