Noel Baxter quits skiing because of injury and funding struggles

By Nick Hope
BBC Olympic sports reporter
Last updated on .From the section Winter Sports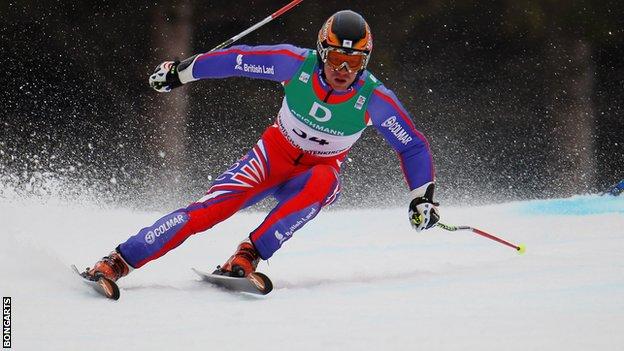 British slalom skier Noel Baxter has retired, admitting defeat in his bid to reach the 2014 Sochi Olympics.
Baxter, 31, competed at the 2002 and 2006 Winter Games, but has struggled with funding and injuries since missing the cut for the Vancouver Olympics.
"It's got to the point where I can no longer afford to make it through the season," said Baxter.
"Injuries have also made my situation very hard to manage without much of a support team."
In a statement on his website, Baxter continued: "I perhaps could carry on part-time, but I know how much time and commitment it has taken me to get into top shape and compete at World Cups in the past, I just can't do that now."
The former GB champion is the brother of former skier Alain Baxter, who was controversially stripped of bronze at the 2002 Salt Lake City Games after testing positive for banned substance methamphetamine.
Baxter, eight years Noel's senior, was cleared of any wrongdoing by the Court of Arbitration for Sport after proving the failed test was caused by an over-the-counter nasal inhaler.
Noel admits he would love to stay involved with the sport and shall be pursuing full-time coaching opportunities in the near future.
"I believe I got close to my potential, although I would have loved to be better and bash out a few top 10's when they were well within my grasp."
Upon hearing the news Vancouver Olympian Chemmy Alcott, who trained with the younger Baxter brother for 15 years, hailed Noel as a "fantastic skier" on Twitter.