Chemmy Alcott out until August after leg surgery
Last updated on .From the section Winter Sports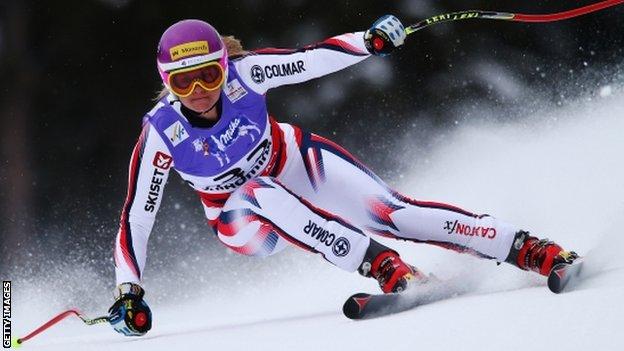 British skier Chemmy Alcott is set to be out of action until August after having surgery to remove a titanium rod from her leg.
Alcott, 30, who last month, had her right leg reinforced with titanium after she shattered it in a crash in 2010.
She said on her Facebook page: "To get rid of the pain I have to remove all the metal work and get healing.
"I am definitely on course to compete in my fourth Olympics next February."
And she added: "This time I will come back fresh and without any excuses."
She had only recently returned from a career-threatening leg break in Canada in 2010 when she crashed again in Austria at the start of February.
Alcott said she hopes to be skiing again "pain free" in New Zealand in August prior to qualification for the 2014 Winter Olympics in Sochi, Russia.
She added: "On a good day I am among the top 30 in the world. But I know I can be faster. What holds me back is pain."