Billy Morgan wins bronze medal at World Cup finals in Sierra Nevada
Last updated on .From the section Winter Sports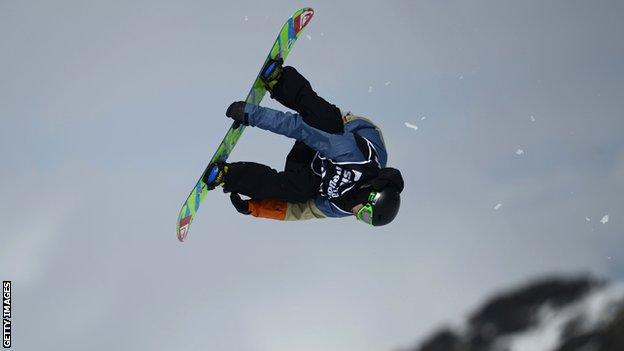 British snowboarder Billy Morgan won a bronze in the slopestyle at the World Cup finals in Sierra Nevada.
Morgan's third place takes him close to confirming a place at next year's Winter Olympics in Sochi.
The 23-year-old from Southampton finished behind Japanese winner Yuuki Kadono and Canadian Maxence Parrot.
"I didn't really rock up expecting to get on the podium but I've been working on my tricks all season and I guess it all came together on the day," he said.
"It's so good to get closer to Sochi and it will really focus my mind and make me work so much harder.
"There is such a good vibe around the team at the moment and we just want to keep getting better."
Slopestyle is an event where snowboarders are marked for tricks performed in the air and on rails and boxes.
Morgan, who finished fourth in the World Snowboard Championships in January, scored 78.50, which was short of Kadano's 94.0 and Parrot's 85.50.